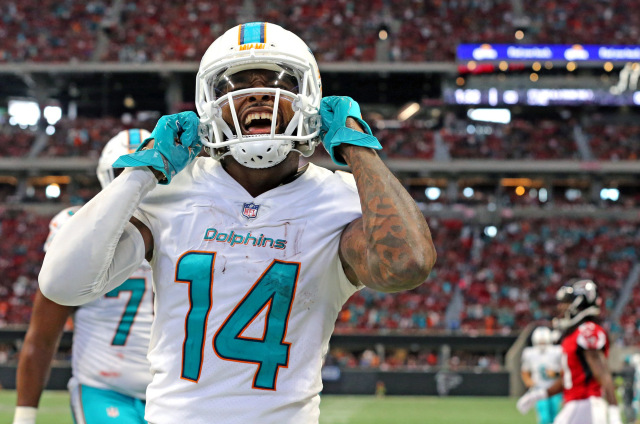 2017 NFL: Week 6 Betting Recap
What a weekend for contrarian bettors. As underdogs had their best week of the season, sportsbooks and contrarian bettors made out like bandits at the expense of the public. Let's break it down by the numbers.
Teams getting less than 50% of bets went an incredible 11-3 ATS in Week 6, as nine of the ten most contrarian spots covered.
Much of the reason for that success was that underdogs also went 11-3 ATS. Contrarian dogs (less than 50% of bets) were 10-2 ATS. Detroit and San Francisco were the only underdogs who received more than 50%.
On the season, dogs are now 52-38 against the spread.
Teams receiving less than 50% of bets are now 48-43 on the season. Less than 45%: 43-32, less than 40%: 33-21, less than 35%: 23-12, less than 30%: 15-6.
Visitors went 8-6 ATS in Week 6, though all three road favorites failed to cover.
For the risk-takers out there, the moneyline was where the real cash was to be made this week. Simply betting on every underdog would've made +17 units, as dogs went 9-5 SU.
The two biggest dogs of the week, MIA (+638) and NYG (+569), both won outright. Previously, the biggest moneyline winner of the season had been Carolina (+385) over New England.
The over went 8-6 in Week 6, meaning overs are now 46-45 on the season.
The most profitable "over teams" thus far in 2016 have been the Colts and Rams, both at 5-1.
The most profitable "under teams" thus far in 2016 have been the Steelers (6-0) and Dolphins (5-0).
Antonio Brown now has 700 receiving yards through the first six games, putting him on pace for over 1,850 yards given a full season. His over/under for receiving yards prior to the season was 1,450 at Bovada.
Deshaun Watson now has a 2 touchdown lead over Brady, Rodgers, and Wentz. Unless you had a book offering Watson to lead the league, you'd have taken the field at +1600.
Looking ahead to Week 7? Check out our Week 7 Opening Line Report.