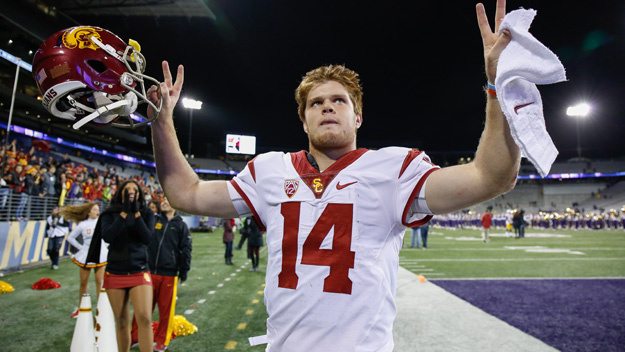 2017 Heisman Finalist Odds
If you're a college football bettor or just someone who likes action on futures, there's a chance you've got some money riding on the Heisman Trophy. If you don't want to risk money on who will win, 5Dimes is offering a prop that allows you to bet on whether a player gets invited to the award ceremony.
There are five finalists that will be getting an invite to New York and this sharp offshore book is offering odds on 21 different players, all of whom have 75/1 odds or better to win the award.
Player
(School)
8/10 (5Dimes)
Sam Darnold
(USC)
Yes: -150
No: +110
Lamar Jackson
(Louisville)
Yes: +125
No: -165
Baker Mayfield
(Oklahoma)
Yes: +150
No: -190
Saquon Barkley
(Penn State)
Yes: +160
No: -210
JT Barrett
(Ohio State)
Yes: +210
No: -290
Derrius Guice
(LSU)
Yes: +260
No: -380
Jalen Hurts
(Alabama)
Yes: +400
No: -600
Jake Browning
(Washington)
Yes: +400
No: -600
Deondre Francois
(Florida State)
Yes: +400
No: -600
Bo Scarbrough
(Alabama)
Yes: +400
No: -600
Jarrett Stidham
(Auburn)
Yes: +425
No: -675
Josh Rosen
(UCLA)
Yes: +575
No: -1125
Tracy McSorley
(Penn State)
Yes: +575
No: -1125
Mason Rudolph
(Oklahoma State)
Yes: +585
No: -1155
Nick Chubb
(Georgia)
Yes: +675
No: -1425
Quinton Flowers
(South Florida)
Yes: +700
No: -1500
Kamryn Pettway
(Auburn)
Yes: +725
No: -1545
Luke Falk
(Washington State)
Yes: +775
No: -1625
Will Grier
(West Virginia)
Yes: +800
No: -1700
Shane Buechele
(Texas)
Yes: +925
No: -1875
Mike Weber
(Ohio State)
Yes: +1075
No: -2225
USC's star QB Sam Darnold tops the list and is the only player who does not have a plus-money payout on yes. Darnold was not the starter to begin last season, but took over in the fourth game of the year and led the team to a 9-1 record in his starts. Heading into his sophomore season, Darnold's +525 odds to win the award are the best in the nation. This guy has the genetics to be great…his grandfather was named Dick Hammer and was the Marlboro Man for a time in the 70s…talk about a cool guy. But then again, I can say the same thing about myself.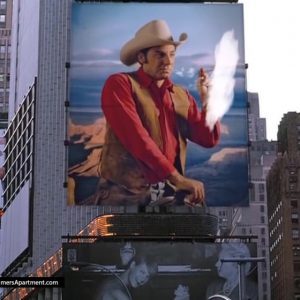 Last year's winner Lamar Jackson is next on the list despite having worse odds than Baker Mayfield to win the award (+950 to +850). Only one player in history has won the Heisman twice so history is not in Jackson's favor to win the award. However, I can imagine plenty of bettors putting money down at +125 for him to at least be a finalist.
Mayfield is the only finalist from last year other than Jackson to still be in college. He'll be looking to end a long college career that started at Texas Tech with some hardware. There was a chance that he wouldn't even be able to play again this year due to eligibility reasons, but according to sources (Wikipedia), Big 12 representatives voted in favor to let him play through this year.
The first non-QB is LSU's running back Darrius Guice. Guice had been backing up Leonard Fournette for his first two seasons so it is still unclear what he is capable of for a full season.
There will surely be at least one or two players not listed that will get invited, but who from this list do you like? Betting "no" on any of the favorites?