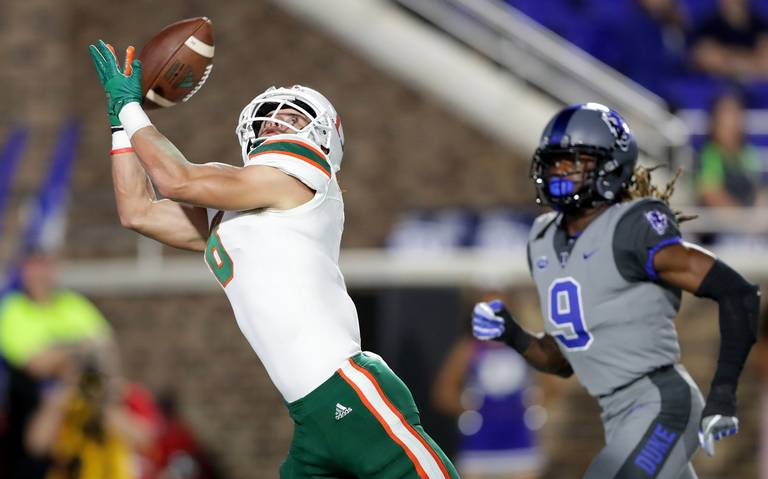 2017-18 College Football Week 6 Opening Line Report
We've arrived at Week 6 of the 2017 College Football season, and below we've compared the opening and current lines for some notable games to the lookahead lines over the summer.
Matchup
CRIS Current
(Oct 2)
CRIS Open
(Oct 1)
Golden Nugget Lookahead
(Jun 22)
Miami FL at FSU
Miami -3
Pick 'Em
FSU -12
Louisville at NC State
LVille -4
LVille -1
LVille -3.5
LSU at Florida
Florida -3.5
Florida -4.5
LSU -2.5
Alabama at Texas A&M
Bama -25.5
Bama -25.5
Bama -12.5
West Virginia at TCU
TCU -14
TCU -12
TCU -13.5
Kansas State at Texas
Texas -4.5
Texas -5.5
Texas -7
Michigan St at Michigan
Mich -13
Mich -12
Mich -17
Wisconsin at Nebraska
Wisky -11.5
Wisky -13.5
Wisky -8
Boise at BYU
N/A
N/A
BYU -4
FSU vs. Miami FL: Miami is coming off a great road win at Duke while FSU struggled on the road in their win at Wake Forest. The Seminoles originally opened as -1 favorites at 5Dimes and a pick 'em at CRIS, but now Miami FL is now -3 around the market. The Hurricanes are getting about 75% of early spread bets and we expect the line to increase to -3.5.
NC State vs. Louisville: Most public bettors thought the opener of Louisville -1 was too low, and they're now up to -3.5/-4 around the market. The Cardinals are getting nearly 80% of spread tickets but this will be a tough test on the road on Thursday night.
Florida vs. LSU: Despite losing to Troy at home last week, the line movement has been toward LSU in this one, falling from +4.5 to +3.5. Tigers RB Derrius Guice is still questionable while Florida QB Luke Del Rio is out for the season.
TCU vs. WVU: Bets have been split for this one, but the line movement has been toward TCU, increasing from -12 to -14. We're projecting another line increase to -14.5 at some point.
Michigan vs. Michigan St: Early public bettors like the Spartans, but line is trending toward the Wolverines at home.
Texas A&M vs. Alabama: This game has seen a ton of movement since the summer, with Bama now -25.5. The line hasn't moved since officially opening on Sunday night, and the Crimson Tide are getting 80% of spread bets. This line likely jumps up to -26 and -26.5.
Bettors can track all the latest odds, line moves, betting %'s, injuries, breaking news and more at our Free Live Odds page.