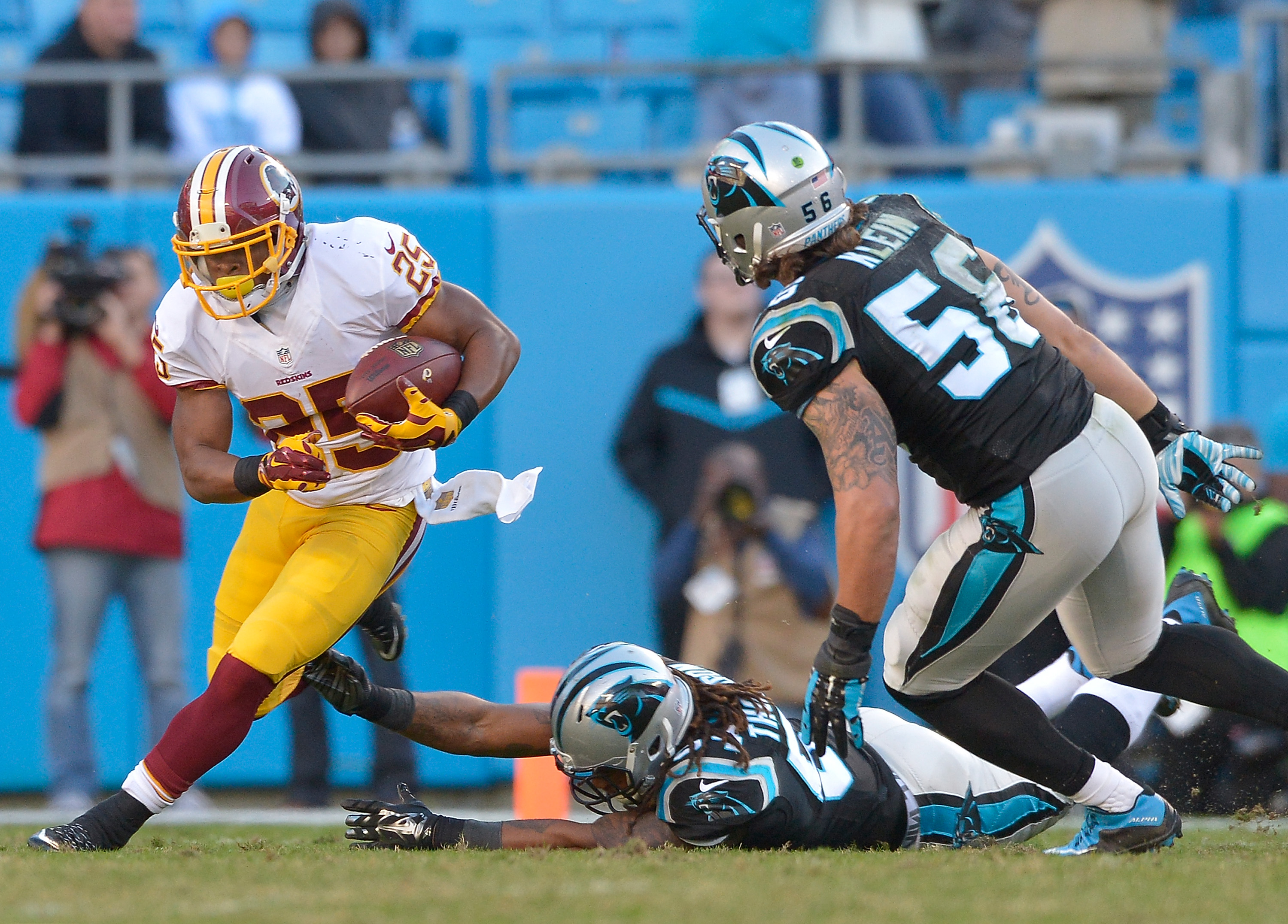 2016 NFL Season: Week 15 Betting Recap
Every Tuesday morning, the team at Sports Insights will examine some of the most interesting trends and results from the past week's NFL action. We'll also look at our betting systems, prop bets, futures movement, bad beats and more.
Based on the closing line at Pinnacle, favorites went 8-8 ATS in Week 15. Favorites are 109-109-6 ATS this season.
Visiting teams went 11-5 ATS, extending their record to 110-104-6 on the year.
In Week 15, road 'dogs went 7-4 ATS and are 74-70-5 in '16-'17.
Division 'dogs went 2-4 ATS, but this season they are 37-31-1 ATS.
With 2 weeks left, #Browns & #Jaguars still haven't covered the spread at home. '08 #Broncos were the last team to finish w/out home cover.

— Sports Insights (@SportsInsights) December 20, 2016
In Week 15, teams that received more than half of spread bets, went 9-6 ATS. In 2016, teams receiving over 50% of spread bets are 115-98-6 (+12.93 u).
The Green Bay Packers and Houston Texans received the highest level of support in Week 15. 81% of spread bets were on both the Packers (closed as 4.5-point favorites) and Texans (closed as 3.5-point favorites). Each team failed to cover the spread.
Teams that received more than 50% of spread dollars went 9-7 ATS.
Despite going 2-2 ATS for the second straight week, the NFC East holds the best ATS record in the league. NFC East teams are a combined 32-23-1 ATS (+7.48 u).
Best NFL ATS Teams#Patriots 11-3#Raiders 9-5#Falcons 9-5#Cowboys 9-5#Steelers 9-5#Bucs 9-5#Redskins 9-5

— Sports Insights (@SportsInsights) December 20, 2016
When the line got at least a half-point worse (i.e. moving from -4 to -4.5), teams went 6-5 ATS.
In Week 15, favorites went 12-4 straight up, pushing their season record 138-84 (62.2%).
The biggest moneyline upset of Week 15 was the Carolina Panthers defeating the Washington Redskins 26-15 at FedExField. 57% of moneyline bets and 65% of moneyline dollars were on the Panthers.
NFL Unders went 9-7 in Week 15, but taking every under has gone 110-113 this year.
The MVP race continues to tighten up. Ezekiel Elliot is the favorite (+190) at Bovada, however that's not the case at all books. For example, Tom Brady is the favorite at both BetOnline and Paddy Power. These noticeable discrepancies highlight the importance of shopping for the best line.
Ezekiel Elliot's MVP Odds

Bovada: +190 (Favorite)
BetOnline: +325 (2nd-shortest odds)
Paddy Power: +350 (2nd-shortest odds)

— Sports Insights (@SportsInsights) December 20, 2016
As they have been for the majority of the season, New England (+180) is the favorite to win the Super Bowl. Dallas (+350), Seattle (+500), Pittsburgh (+1000), and Oakland (+1200) fill out the top-five.
Following Week 15, there was significant movement in many competitive division races. (Odds via 5Dimes)

AFC North: Pittsburgh Steelers (-410), Baltimore Ravens (+330)
AFC South: Tennessee Titans (-105), Houston Texans (+108), Indianapolis Colts (+1550)
AFC West: Oakland Raiders (-210), Kansas City Chiefs (+175)
NFC North: Green Bay Packers (-110), Detroit Lions (-110)
NFC South: Atlanta Falcons (-370), Tampa Bay Buccaneers (+310)

Oddsmakers at BetOnline now believe there is an even greater chance the Cleveland Browns (0-14) go 0-16. Currently, Cleveland is -225 to finish the season winless, which translates to a 69% implied probability.
Make sure to bookmark our free NFL odds page for the latest lines, public betting trends, futures and more.
Have any questions for the staff at Sports Insights? Utilize our live chat to speak with a customer service representative or e-mail us at help@sportsinsights.com.