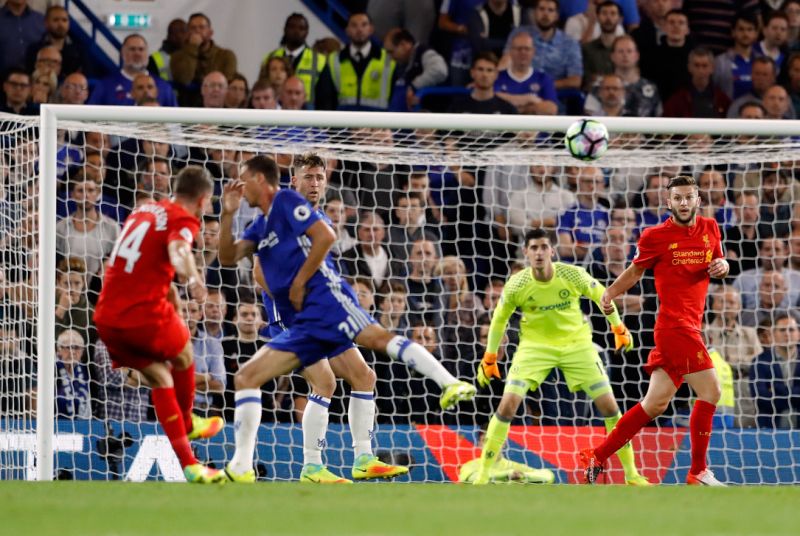 2016-17 Premier League: Week 6 Betting Preview
Week 5 was all about the home teams, winning 8 of the 10 matches. There were 0 draws and just 2 road wins– by Liverpool (+255) at Chelsea, and Arsenal (-155) at Hull. My value plays went 2-1 for +0.6 units and again just missed out on a nice draw payout in the Chelsea/Liverpool game. But we're still up +1.55 units on the year and below shows Week 5 results, season trends, and a preview heading into Week 6.
Week 5 Results
Watford +585 vs. Manchester United
Liverpool +255 at Chelsea
West Brom +191 vs. West Ham
Crystal Palace +110 vs. Stoke
Southampton -147 vs. Swansea
Everton -153 vs. Middlesbrough
Arsenal -155 at Hull
Leicester -200 vs. Burnley
Tottenham -290 vs. Sunderland
Man City -400 vs. Bournemouth
Season Trends
Home: 22 wins of 50 (+1.38 units)
Away: 18 wins of 50 (-3.94 units)
Draw: 10 wins of 50 (-13.70 units)
There are two massive matches this weekend with Manchester United hosting Leicester City, and Arsenal hosting Chelsea. Right now there's been some line movement on Man Utd as a -150 favorite and there appears to be betting on all sides of the game (United, Leicester, Draw). I'll be laying off this game completely and simply enjoying what should be a good battle.
As for Arsenal vs. Chelsea, the homer in me says to bet Arsenal +140 but recent history suggests otherwise. They've struggled against some of the top teams and should be bigger favorites based on their form. However, at sharp offshore book CRIS there's been some minimal movement on the home side Arsenal (37% of tickets) despite the majority of tickets there on Chelsea (46%). This indicates that there's some sharper or bigger money taking Arsenal although there are still a couple days until matchday. I'm very curious to see how the betting market unfolds over the next couple days, but I do believe that there's some value on Arsenal +140 at home. They seem to be a side that's finally gaining some cohesion and have plenty of depth, and should be able to score against a prone Chelsea team.
The next value play I like is Stoke City +140 vs. West Brom. I'm buying very low here after their back-to-back big losses to Tottenham and Crystal Palace last week, and many observers are saying they're definitely relegation-bound. That could still hold true by the end of the year, but I think they bounce back this week against a West Brom side who got a huge comeback win vs. West Ham last week. This is a classic game of buying low on one team, and selling high on another. Most public bettors will look at this line and immediately take West Brom based on their appealing underdog odds, but desperation and pride come into play. Stoke know this is a game that they can win, and I think they will.
The last value pick for Week 6 will be on Bournemouth +0.5 (-120 juice), another case of buying low and selling high. Bournemouth got crushed last week at Man City which was expected, while Everton continue to mount up wins. Don't get me wrong, I think Everton are a tough side, but they're overperforming a bit and in the EPL that usually doesn't last too long (yes I know Leicester last season was an anomaly). I'm not confident Bournemouth can win outright which is why I like taking the goal line here of +0.5. This means that they can either win or draw to win your bet. At CRIS, more than 80% of moneyline tickets are taking Everton but the line has barely budged. Sharper bettors will be on Bournemouth here despite Everton's success so far.
Most Lopsided 90% on Tottenham, 89% on West Ham, 86% on Manchester City
Biggest Line Moves Man United (-144 to -156), Middlesbrough/Tottenham Draw (+260 to +244), Sunderland (+199 to +187)
Value Plays Arsenal +140 vs. Chelsea, Stoke +140 vs. West Brom, Bournemouth +0.5 (-120) vs. Everton