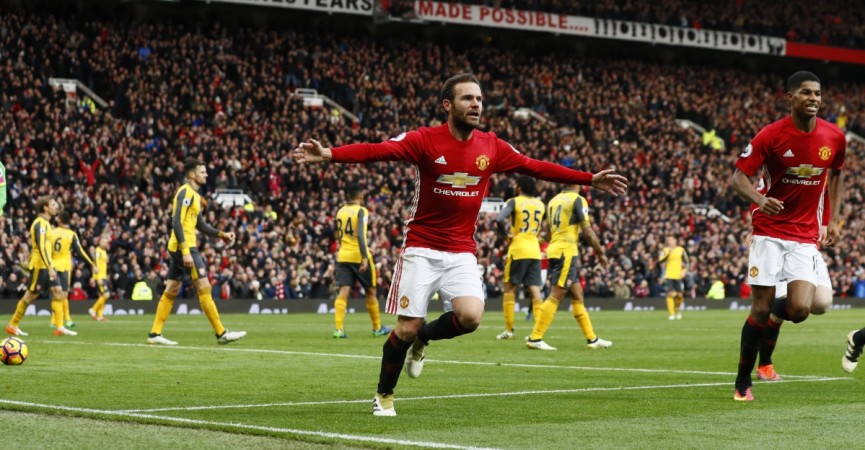 2016-17 Premier League: Week 36 Betting Preview
Last week West Brom couldn't find an equalizer at home and fell to Leicester 1-0, so our value play on the Draw did not cash. Value plays have slipped a bit recently but are still up +13.36 units on the season and looking to end strong with just 3 weeks remaining. Home teams actually struggled in Week 35, a rare occurrence this season, while road teams and draws were the big winners.
Week 35 Results:
Liverpool -158 at Watford
Tottenham -122 vs. Arsenal
Chelsea -116 at Everton
Bournemouth +123 at Sunderland
Leicester +175 at West Brom
Stoke/West Ham Draw +238
Southampton/Hull Draw +334
Man Utd/Swansea Draw +379
Burnley +418 at Crystal Palace
Middlesbrough/Man City Draw +532
Season Trends:
Home: 167 wins of 344 (+27.24 units)
Away: 97 wins of 344 (-71.94 units)
Draw: 80 wins of 344 (-19.24 units)
Title Odds at BetOnline and Current Points:
Chelsea -1600 (81)
Tottenham +800 (77)
Chelsea is closing in on the title, staying 4 points clear of Tottenham with 4 games remaining. Tottenham play the first game of the week at West Ham on Friday, while Chelsea play the last game of the week at home against Middlesbrough on Monday. The marquee matchup is Arsenal hosting Manchester United on Sunday afternoon, a crucial game for each teams' Top 4 chances.
One of my value plays this week will be on that Arsenal/Manchester United game, and it'll be on the Arsenal moneyline -106. Much of this selection is due to the odds and the public betting percentages. I was a bit surprised to see Arsenal as odds-on favorites to win outright, and public bettors were surprised too– just 17% of tickets have taken Arsenal to win straight up. Nearly 60% of tickets is coming in on Manchester United as big road dogs, while the Draw is getting a healthy 16% of bets. I don't normally like to back the team I root for, but the price and fading the public are too good to pass up, so Arsenal -106 is the bet.
I also like two draws for this weekend, both mainly fading the pubic– Swansea/Everton Draw +248 and Leicester/Watford +317. Both draws are getting less than 10% of tickets, but both have seen some small reverse-line movement around the market.
Most Lopsided Around Market: 81% on Tottenham -253, 68% on Bournemouth +124
Biggest Line Moves at Pinnacle: Hull (-165 to -200) vs. Sunderland, Man City/Crystal Palace Draw (+629 to +560)
Value Plays (+13.36 units): Arsenal -106, Swansea/Everton Draw +248, Leicester/Watford Draw +317
Track all the latest odds and betting percentages with a Premium or Pro membership.
Want to test out EPL systems in Bet Labs? Sign up here to be alerted as soon as it's available.