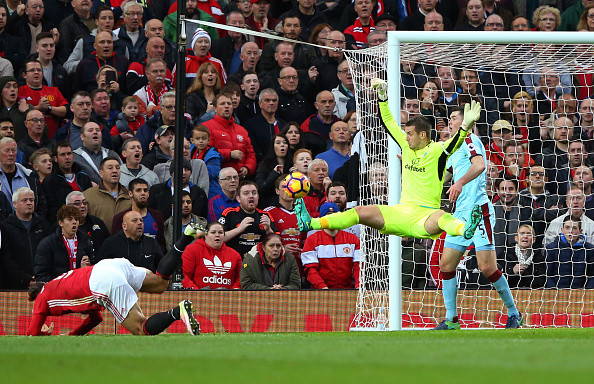 2016-17 Premier League: Week 34 Betting Preview
Unfortunately last week Swansea wasn't able to grab an equalizer at Watford, so our value plays drop to +15.36 units on the season. Week 34 is an abbreviated one since there are two massive FA Cup matches on Saturday and Sunday (Chelsea vs. Tottenham, Arsenal vs. Manchester City).
Would you be excited if Premier League data was included in Bet Labs? You can sign up right here to be a beta tester when available. Bet Labs is our powerful historical database that allows anyone to easily create profitable betting systems using years of data.
Week 33 Results:
Tottenham -400 vs. Bournemouth
Arsenal -200 at Crystal Palace
Everton -193 vs. Burnley
Man City -127 at Southampton
Liverpool -114 at West Brom
Stoke +104 vs. Hull
Watford +169 vs. Swansea
Man Utd +185 vs. Chelsea
Sunderland/West Ham Draw +251
Crystal Palace/Leicester Draw +252
Season Trends:
Home: 160 wins of 323 (+35.19 units)
Away: 89 wins of 323 (-75.58 units)
Draw: 74 wins of 323 (-24.20 units)
Title Odds at 5Dimes and Current Points:
Chelsea -700 (75)
Tottenham +475 (71)
Liverpool +25000 (66)
Man City +20000 (64)
Man Utd +100000 (60)
Arsenal +175000 (57)
I've only got one play for this short week, and it's on Middlesbrough +350 at Bournemouth. Unfortunately this pick isn't strictly betting against the public, as Middlesbrough are actually getting just over half of early moneyline tickets. However, there has been line movement on them from +376 to +350 at Pinnacle, and +355 to +335 CRIS. I was also really encouraged to see Middlesbrough's effort at home on Monday against Arsenal, a game they really should have earned a point in. They're still in a relegation battle but this is a winnable game, and I like the way this team has been playing. Middlesbrough have just 1 win in 16 away matches this season, but only a -10 goal differential, meaning they're usually in tight games and they don't get blown out on the road. Lots of good signs are pointing towards a big Middlesbrough win on Saturday, so grab them at +350 odds or higher.
Most Lopsided Around Market: 76% on Swansea (+119)
Biggest Line Moves at Pinnacle: Burnley (+646 to +487), Hull (+101 to -110)
Value Plays (+15.36 units): Middlesbrough +350 at Bournemouth
As always, our Premium and Pro members can see all this data including opening lines, current odds, betting percentages and more.