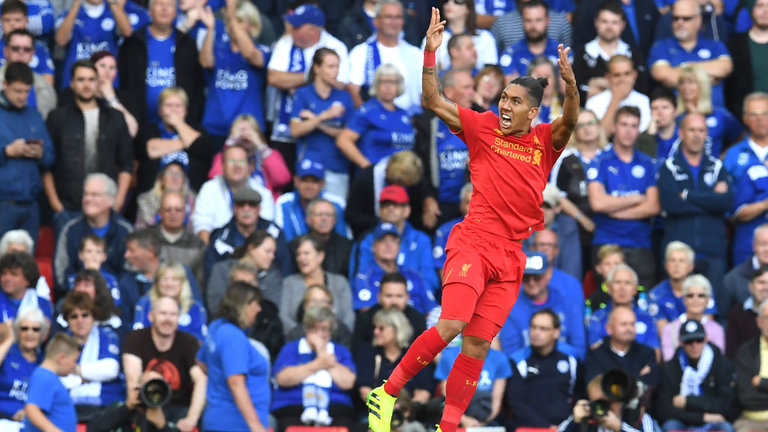 2016-17 Premier League: Week 26 Betting Preview
Last week we cashed on the Middlesbrough/Everton Draw at +230 but Leicester City couldn't find a point against Swansea. Shockingly, since that time the defending title champions sacked manager Claudio Ranieri after thier Champions League loss at Sevilla. I completely disagree with the decision, especially since they're in a decent position to get to the quarterfinals of the UCL, and are still a point from relegation in the EPL. Needless to say, anyone who manages their team to a title at 5000:1 odds does NOT deserve to lose their job within a year.
This weekend there will be only 8 matches since Man City/Man United and Southampton/Arsenal have been postponed due to the League Cup Final (which will be played on Sunday, Feb 26th between Man United and Southampton). Leicester City will feature in the headline matchup on Monday afternoon against Liverpool in their first game without Ranieri at the helm.
Week 25 Results:
Man Utd -370 vs. Watford
Arsenal -320 vs. Hull
Man City -230 at Bournemouth
Southampton +108 at Sunderland
Stoke +113 vs. Crystal Palace
Liverpool +125 vs. Tottenham
Swansea +151 vs. Leicester
West Ham/West Brom Draw +228
Middlesbrough/Everton Draw +230
Burnley/Chelsea Draw +365
Season Trends:
Home: 120 wins of 250 (+20.83 units)
Away: 72 wins of 250 (-44.79 units)
Draw: 58 wins of 250 (-14.31 units)
Title Odds at 5Dimes and Current Points:
Chelsea -570 (60)
Man City +810 (52)
Tottenham +3250 (50)
Liverpool +3950 (49)
Arsenal +5000 (50)
Man Utd +5000 (48)
I'm not strictly focusing on draws, but they do present some of the best value every week. With a lighter slate in Week 26, I've picked out a couple that go against the public.
First off is Watford/West Ham at +227. Right now Watford are the small "favorites" at +163 while West Ham are +200 on the road. However, West Ham are getting over 60% of moneyline tickets and Watford are getting 30%. The public is overvaluing West Ham right now, and Watford as well to a certain extent. This is where the value on the draw comes into play, where just 6% of tickets are taking it despite a 31% implied probability of it happening. This game should be fairly even, especially based on the odds alone, so I'll gladly take these teams to tie.
The other draw is between Crystal Palace/Middlesbrough at +214 odds. Again, the public is overreacting to the price on Crystal Palace as they're getting 77% of moneyline tickets. Crystal Palace are the worst home team in the EPL this season while Middlesbrough have only won 1 game on the road. I would never trust such a poor home team at home at +110 odds, and while Middlesbrough don't win away, I think they can grab a point. Fade the public again here and take the draw +214 which is only getting 5% of tickets. The line graph below even shows how the odds have moved against Crystal Palace despite the public hammering them:

Most Lopsided Around Market: 77% on Crystal Palace (+110), 62% on West Ham (+200)
Biggest Line Moves at Pinnacle: Stoke +810 to +758, Liverpool -150 to -158
Value Plays (+8.03 units): Watford/West Ham Draw +227, Crystal Palace/Middlesbrough Draw +214
As a reminder, we offer Premium and Pro memberships which includes odds and betting percentages for all major soccer leagues around the world as well as NBA, NCAAB, NHL, NFL, NCAAF, golf, tennis, MMA, and more.