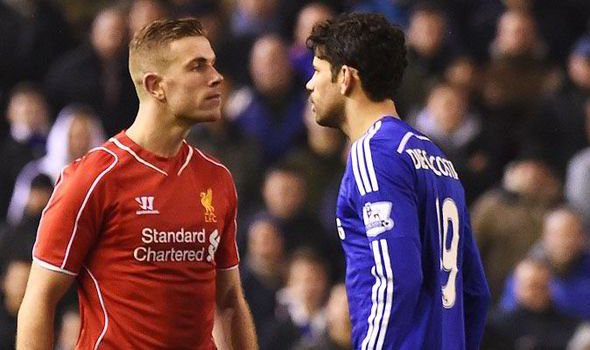 2016-17 Premier League: Week 23 Betting Preview
I'm excited to look ahead to Week 23 after losing both value plays last week, but we're still up +8.74 units this season. This week's marquee matchup will feature Liverpool hosting Chelsea on Tuesday night, but there are also a couple decent games including West Ham/Man City and Stoke/Everton on Wednesday night.
Week 22 Results
Chelsea -550 vs. Hull
Arsenal -485 vs. Burnley
West Brom -146 vs. Sunderland
Southampton -120 vs. Leicester
Everton +158 at Crystal Palace
West Ham +221 at Middlesbrough
Man City/Tottenham Draw +259
Bournemouth/Watford Draw +266
Stoke/Man United Draw +335
Swansea +1200 at Liverpool
Season Trends
Home: 106 wins of 220 (+17.10 units)
Away: 64 wins of 220 (-50.21 units)
Draw: 50 wins of 220 (-23.84 units)
Title Odds at 5Dimes and Current Points
Chelsea -230 (55)
Tottenham +830 (46)
Arsenal +890 (47)
Liverpool +1250 (45)
Man City +1900 (43)
Man Utd +3800 (41)
The first play of the week will actually be on the biggest match– Liverpool +160 vs. Chelsea. This bet seems a bit risky at first since Chelsea are well atop the league while Liverpool have had a very tough week in the EPL and FA Cup. However, the public is very heavy on Chelsea +200 with nearly 70% of moneyline tickets. The initial line movement at Pinnacle, a sharp market-setting sportsbook especially for soccer, was on Liverpoool to bring the line down from +160 to +146. The line eventually crept back up to Liverpool +160 due to many public wagers on Chelsea. The moneyline graph below shows how Liverpool's odds have moved at Pinnacle since opening:

This is one of the few matches this season where Chelsea aren't the favorites, and I believe that Liverpool will get their season back on track at home.
The next value play is the Middlesbrough/West Brom Draw +199. This game should be tight and just 13% of moneyline tickets are taking the draw. Middlesbrough aren't particularly strong at home but are favored against a superior team in West Brom. I'm forecasting a 1-1 final in this one.
Lastly will be a 3-team moneyline parlay on big favorites Arsenal -398/Tottenham -247/Man United -486 which pays out +112. In each of these matches, public bettors are actually taking the big underdogs on the other side. Each of these favorites has at least a 70% chance of victory, yet the public betting percentages on the favorites are around 50%. Public bettors are seeing the big underdog lines and taking them, so I think there's actually value on the other side by parlaying the favorites at +112 odds.
Most Lopsided Around Market: 75% on Burnley (+195), 68% on Chelsea (+200), 64% on Bournemouth (+108)
Biggest Line Moves: Swansea/Southampton Draw +248 to +234, Sunderland +825 to +758
Value Plays (+8.74 units): Liverpool +160, Middlesbrough/West Brom Draw + 199, Tottenham/Arsenal/Man United parlay +112
Members can access odds and betting percentages for every game with a Premium and Pro membership.