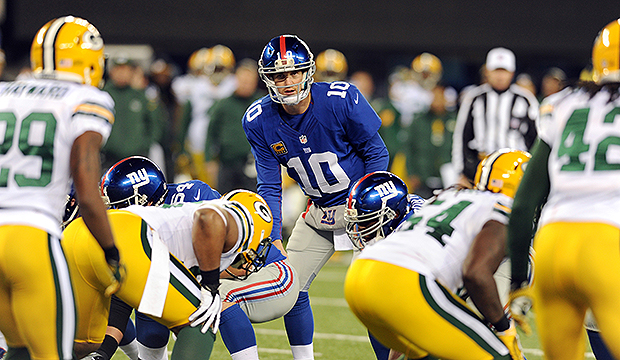 2016-17 NFL Wild Card Round: Opening Line Report
The 2016-17 NFL regular season has come to a close, and the Wild Card round starts Saturday with Oakland travelling to Houston. Below we've shown a quick report on the opening lines for each matchup:
Oakland at Houston, 4:35 pm ET Saturday
Most bettors and fans aren't exactly pining for this matchup, and that's especially true now that both starting QBs (Matt McGloin, Tom Savage) are listed as questionable. Despite the uncertainty for both teams behind center, most sportsbooks opened Houston at a juiced-up -3. Since opening, the Texans have moved to -3.5 around the market behind 66% of tickets and 64% of money.

This line could be pushed to -4 with public betting, so be sure to keep track of where the percentages go. As for the total, tickets and money are on the UNDER, which opened 37.5 around the market and is now at 36.5.
Detroit at Seattle, 8:15 pm ET Saturday
Most of the betting market opened Seattle -7/-7.5 but that proved to be too low as books have now pushed the Seahawks to -8. Interestingly enough, the majority of spread tickets is actually on the Lions (54%) despite Detroit losing their final 3 games of the season. Usually public bettors would be very low in a situation like this, which makes me think this may be a good opportunity to actually take Seattle laying the points. I could see this line moving to -9 during the week.
Miami at Pittsburgh, 1:05 pm ET Sunday
Another playoff matchup where a starting QB (Ryan Tannehill) is questionable, yet the market has already opened Steelers -10 at home. Sportsbooks don't appear to care whether it'll be Tannehill or Matt Moore starting, and the line has not budged with fairly even betting on each side. This is also the highest total (47) of the playoff matchups, so we should at least see some offense in this one.
New York Giants at Green Bay, 4:40 pm ET Sunday
This game has seen the most extraordinary line movement so far and has already attracted the most tickets of any matchup this weekend. BetOnline actually opened Green Bay -6.5 last night but that didn't last long at all, and the market quickly adjusted to Green Bay -4/-4.5 around the market. Again, spread tickets are fairly even with the slight majority of tickets on the Packers, but more than 60% of spread money is on the Giants.
All Premium and Pro members can track the latest odds, betting percentages, line moves, bet signals, key injuries, best bets and more.