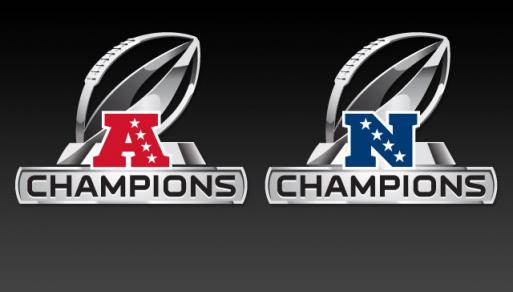 2016-17 NFL Conference Championship Opening Line Report
Sunday's Divisional Round action finally gave us a solid day of NFL playoff games, with the Packers knocking off Dallas 34-31 on a last-second field goal and the Steelers holding on to beat KC 18-16. With public bettors cashing in both games, William Hill's Nevada sportsbooks actually suffered the worst single-day loss in their history. We'll now have Packers/Falcons and Steelers/Patriots to look forward to in the conference Championship Games, and below we've analyzed the market for each matchup.
Lines via 5Dimes:

Matchup
Jan 16
Current
Jan 15
Open
Jan 14
Lookahead
Jan 13
Lookahead
Packers at Falcons
ATL -4
ATL -4
ATL -3
ATL -3 (+110)
Steelers at Patriots
NE -6
NE -5
NE -5
NE -4.5
After New England's victory on Saturday the lookahead line was NE -5 vs. PIT. After Atlanta's victory on Saturday, the lookahead line was ATL -3 vs. GB, so neither line changed much. However, both lines were shorter than where they actually opened on Sunday night.
Packers at Falcons (Sunday 3:05 pm ET)
Matt Ryan finally covered a playoff game (now 1-5 ATS) and the Falcons get another home game for a chance to reach the Super Bowl. However, Falcons WR Julio Jones is nursing a toe injury while Packers WR Jordy Nelson is questionable with hurt ribs, so injuries could play a major role. The lookahead line for this game was a juiced ATL -3 (+110), but the actual opening odds around the market were ATL -3.5/-4. Very quickly on Sunday night, Atlanta moved up to -5.5 at Westgate before the market settled back down to ATL -4.
Very square books like Sportsbook.ag even opened ATL -5 in anticipation of Packers tickets/money there, and sure enough they still had to drop their odds to ATL -4.
At each of our contributing books, Green Bay has received the majority of spread tickets. However, the very early line moves on the Falcons indicated some sharper money to move the line up to -5.5, which the public then bet back down again to -4:


Currently 66% of spread tickets are taking Green Bay and the points, yet the line still hasn't dropped below +4. Sportsbooks and sharp bettors have been high on the Falcons, and even with the public support it would be surprising to see this line get to +3.
The total for this game is also very interesting– 5Dimes opened 58.5 and Pinnacle opened 59 but the market reached 61. We've never tracked a total closing above 60 in our Bet Labs database dating back to 2003, so this is a historic playoff game. The highest playoff total we've ever tracked was 59.5 (DET/NO in 2012) while the highest regular season total was 60 (KC/OAK in 2004).
Steelers at Patriots (Sunday 6:40 pm ET)
Over in the AFC, New England returns to the Conference Championship for the 6th consecutive season. The Patriots covered ATS once again in the Divisional Round despite a huge number of -16, while the Steelers obviously covered their second straight playoff game this season. The lookahead line for this game was NE -4.5 then NE -5, but that proved to be too short. On Sunday night 5Dimes opened NE -5 but quickly moved up to -5.5 and then -6.
Books are probably happy that the Steelers are a public team, and they won't simply get hammered with Patriots money again. Right now spread tickets are pretty even with 55% on New England and 45% on Pittsburgh. The early and quick line move did indicate that sharper money was taking the Patriots laying the points.
Judging by the early bets, sharp money appears to be on the Falcons and Patriots to cover the spread, but you'll definitely want to track throughout the week as the market is subject to change 24/7. Members can track all the latest odds, ticket percentages, money percentages, bet signals, breaking injuries, and more with a Premium or Pro membership.