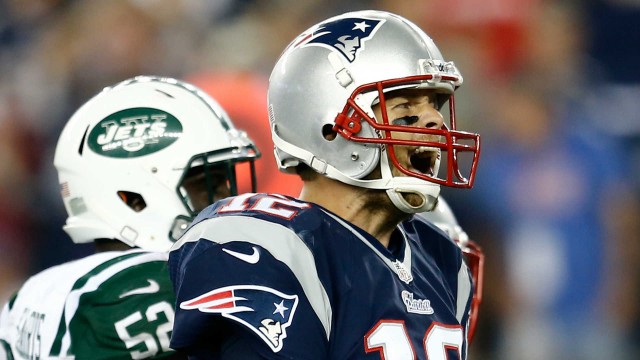 2015 NFL Season: Week 7 Betting Recap
Every Tuesday morning, the team at Sports Insights will examine some of the most interesting trends and results from the past week's NFL action. We'll also look at our betting systems, prop bets, bad beats and more before looking ahead to the following week.
In Week 7 underdogs were 7-6 ATS, visitors were 6-6 ATS and road dogs were 5-5 ATS. On the season underdogs are now 56-46 ATS, visitors are 53-47 ATS and road underdogs are 39-31 ATS.
Betting against the public continued to be a profitable strategy, as teams receiving less than 50% of spread bets posted a 7-5 ATS record. That includes a 6-4 ATS record for teams receiving less than 40% of spread bets and a 4-0 ATS record for teams receiving less than one-third of public bets.
It was also a great week for last season's cellar dwellers. Teams who won 7 games or fewer during the 2014 season went 9-3 ATS in Week 7. When we factor out duplicate games (games featuring two teams fitting this criteria) that record improves to 6-0 ATS.
Teams who failed to cover the spread in Week 6 posted an 8-5 ATS record in Week 7. When we once again factor our duplicate games (featuring two teams who both failed to cover in their previous game) that record improves to 4-1 ATS.
The over went 7-7 in Week 7, moving the season record to 54-49.
Betting against the public has been significantly more profitable over the years when dealing with the spread as opposed to the total. In Week 7, the over/under went just 6-8 when receiving less than 50% of public bets and 1-5 when receiving less than one-third of public bets. This season the over/under has gone 52-50 when receiving less than 50% of public bets and 30-25 when receiving less than one-third of public bets.
Only two of the league's remaining undefeated teams played this weekend (New England and Carolina), and both remained unblemished on the year. Cincinnati, Denver and Green Bay enjoyed their bye week, but at least one undefeated team will go down this week as the Broncos host the Packers on Sunday night. After opening as a pick 'em at CRIS, Green Bay has moved to -3.
Before the start of the week, the Patriots (+600) had the best odds of posting an undefeated regular season (16-0). https://twitter.com/SportsInsights/status/656458900129062916
Every week we highlight the worst beat of the week, but this week there were a handful of tough games for bettors.

Although the Jets hovered around +8.5 throughout the week, they ultimately closed +7 against the Patriots. That 1.5-point move could have meant the difference between a push or a cover this week. This divisional rivalry was tightly contested throughout, but a late touchdown from Rob Gronkowski gave the Patriots a 30-20 lead (going over 47 in the process). This seemingly gave New England the late cover, but a last second 55-yard field goal from Nick Folk made it 30-23 — giving early Jets bettors the back door cover.
The Bucs (closed +3 on the spread and +130 on the moneyline) opened an early 24-0 lead over the Redskins. However, Washington outscored Tampa 31-6 after that including a Kirk Cousins touchdown pass with 24 seconds remaining to give the 'Skins a 31-30 lead. Although spread bettors taking Tampa Bay still covered, anybody on the moneyline are likely not very happy this morning.
In the London game, the Bills (closed -3.5) rallied from a 27-3 deficit to take a 31-27 lead with just 5:21 remaining. However, a 31-yard touchdown reception for Allen Hurns gave Jacksonville a 34-31 victory.

This week, Tom Brady passed for 355 yards and 2 touchdowns against a very talented Jets defense. This performance helped Brady strengthen his grasp on the MVP trophy, as Brady is now a +140 favorite to win the prestigious award.
Other contenders include:

 Aaron Rodgers +200
Cam Newton +350
Andy Dalton +2000
Carson Palmer +2000
LeVeon Bell +2000
Adrian Peterson +5000
Devonta Freeman +5000
Matt Ryan +5000
Todd Gurley +5000
Peyton Manning +7500
Russell Wilson +7500
AJ Green +10000
Andrew Luck +10000
Julio Jones +10000
Odell Beckham Jr +10000
Rob Gronkowski +10000
Make sure to bookmark our
free NFL odds
page for the latest lines, public betting trends, injuries, futures and more. Have any questions for the staff at Sports Insights? Utilize our live chat to speak with a customer service representative or e-mail us at help@sportsinsights.com.