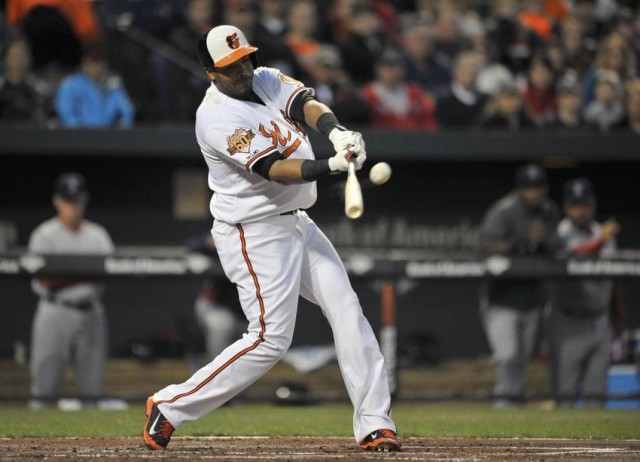 2014 MLB Betting Against the Public Update
Earlier this season we published our annual MLB Betting Against the Public report which detailed a contrarian betting system that had produced +112.96 units and a 16.6% ROI since 2005. However, many customers have been anxious to know how a more basic betting against the public philosophy would fare and whether these trends have continued during the 2014 campaign. In short, betting against the public continues to be one of the simplest ways for MLB bettors to build their bankroll.
Using our Bet Labs software, we decided to isolate the 2014 season and determine whether underdogs receiving less than 30% of moneyline bets had been profitable. In order to do so we simply selected the underdog from the "favorite/dog" filter, chose 2014 from the "season" filter, and set our "moneyline %" to focus on every data point between 0 and 29%.
The screenshot below displays the results from Bet Labs:


While football is undoubtedly the most popular sport for bettors, baseball is likely the most profitable. However, many bettors struggle with the concept of making money while dealing with a losing record. As you can see, our betting against the public system has produced a winning percentage of just 44.7%, yet betting this simple system would have resulted in profits of +14.14 units.
This contrarian philosophy guides both our Best Bets and Contrarian Plays, which are available to all Pro customers. This season our MLB Contrarian Plays (formerly known as Square Plays) have gone 82-92 for +17.4 units while our red-hot MLB Best Bets have earned +125.69 units since the 2008 season.
Anybody interested in accessing these winning picks can try our 4-day Pro trial for just $49. Along with our Best Bets and Contrarian Plays, Pro members have access to steam moves, reverse line movement alerts, value meter, line watcher and line predictor along with many other tools needed to bet like a sharp.
For those interested in discounted rates, we actually offer savings of up to 40% off our Pro subscription with long-term purchases.
Have any questions? Please don't hesitate to call us at 877-838-2853, e-mail us at help@sportsinsights.com, or utilize our live chat to speak directly with a customer service representative.