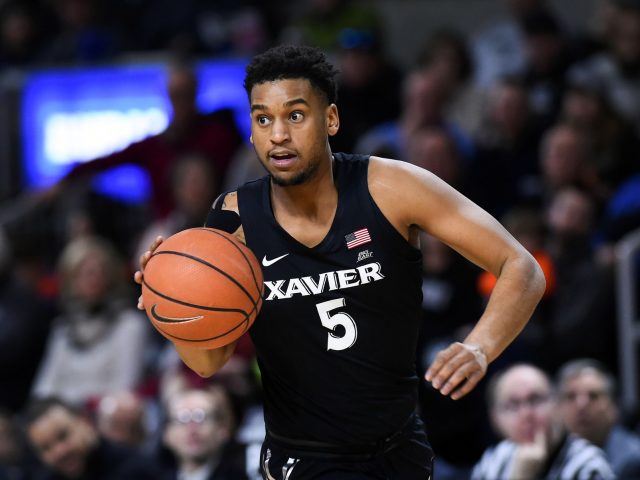 Xavier a Trendy Dog in Tonight's Showdown with Villanova
With both Michigan State and Duke losing games last week, we have a new number one…Villanova. Brings me back to my days of going to basketball camp with former Nova star Dwayne McClain of the 1985 National Championship team. Good guy.
They'll be tested right out of the gate with a matchup against #10 Xavier, who has been kind to bettors with a 12-5 ATS record—the 8th-most profitable team in the nation. Villanova hasn't been too shabby themselves, compiling at 10-5 ATS record en route to becoming the nation's top team.
With the line opening Nova as a 9-point favorite, the majority of bettors have sided with the Musketeers.

Even though Xavier is getting two thirds of the bets, the Wildcats have moved to -9.5 at Bookmaker.
Jordan Majewski broke down just how well Villanova has done historically against Xavier. Apparently the 66% of bettors didn't read about how poorly Xavier matches up with them.
As far as trendy dogs go, we generally recommend fading them. You may have heard the saying, "Trendy dogs get slaughtered," but it's possible you thought a stylish pooch accidentally wandered into Michael Vick's yard.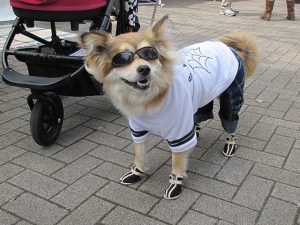 Trends
| Trend | ATS Record (%) | ROI |
| --- | --- | --- |
| Dogs getting >50% | 4780-4718-212 (50.3%) | -1.9% |
| Dogs getting >50% w/ at least daily average of bets | 1712-1696-69 (50.2%) | -2.0% |
| Ranked dog getting >50% vs. ranked team | 231-240-8 (49%) | -4.4% |
| Ranked dog getting at least 60% of bets vs. ranked team | 51-59-3 (46.4%) | -9.3% |
| #1 team getting <40% | 13-10 (56.5%) | +11.7% |
Trendy dogs haven't been horrible, but teams in Xavier's exact situation have fared rather poorly. You'd think getting nearly 10 points for a top 10 team would be a good deal, but history suggests it isn't. Also, this would be just the 24th time since 2005 that a #1 team received less than 40% of bets during the regular season.
If you forget about betting percentages and just look at the point spread, Bet Labs unearths a very interesting trend.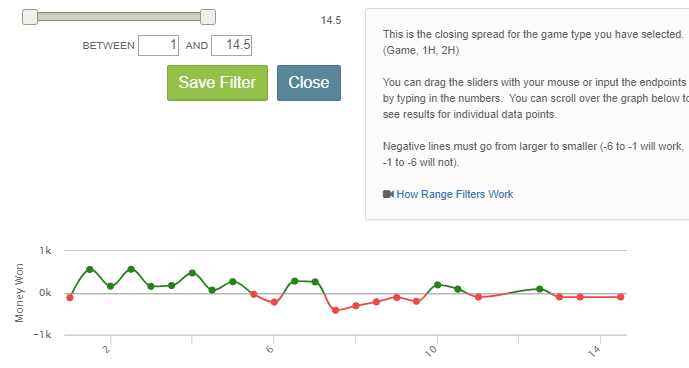 Top 10 dogs vs. top 10 opponents have done really well as a 1-5 point dog (60-34 ATS), but poorly as a 5.5-14.5 point dog (35-43 ATS.)
Will you be joining the masses on Xavier or will you choose a rare time to go contrarian with a #1 team in the nation?
Check our free odds page for the latest lines and percentages. 
Photo via Brian Fluharty – USA TODAY Sports