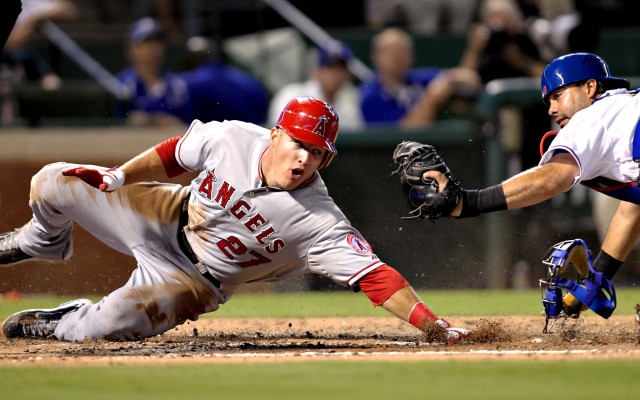 How to Win With MLB Steam Moves
Sports Insights defines a steam move as sudden, drastic and uniform line movement across the entire sports betting marketplace. Steam is the result of a sudden overload of money placed at multiple sportsbooks and, in most cases, occurs due to betting groups, betting syndicates and a few key players with the resources to bet heavily at multiple locations, all at once.
Used properly, Steam Moves are an excellent way to find where sharp bettors are putting their money. If you have access to numerous sportsbooks, you can find a book that is slow to react and get the same line as those betting syndicates and wise guys before the rest of the marketplace has the chance to react.
Often times, bettors will go broke chasing steam, but we have found a way to help members profit from these line movements. Our Sportsbook Insider Pro package not only alerts members via email or text whenever a game gets steamed, but it also includes the record of the triggering sportsbook (the first book to move its line), so members can see which moves have been the most profitable this season, as well as historically.
While there are a number of sportsbooks that have produced consistent returns, the Pinnacle MLB steam move has been far and away the most profitable. Since 2007, the Pinnacle moneyline (ML) steam move has earned +197.61 units meaning a $100/game bettor would have won $19,761. Last season the Pinnacle O/U steam move had perhaps the best season of any bet signal, earning +70.33 units on the year.
You can view the year-by-year record of the Pinnacle ML steam move below:
| Year | Record | Units Earned |
| --- | --- | --- |
| 2007 | 93-78 | +16.07 |
| 2008 | 191-156 | +21.08 |
| 2009 | 542-491 | +45.58 |
| 2010 | 341-306 | +29.47 |
| 2011 | 363-321 | +30.24 |
| 2012 | 611-584 | +25.61 |
| 2013 | 726-677 | +29.56 |
Our Pro members receive access to all steam moves, reverse line movement alerts, contrarian plays and best bets, so make sure to try our 4-day trial or receive a 40% discount by purchasing our MLB Early Bird Special. Still have questions? Utilize our live chat to speak with a customer service representative or e-mail us at help@sportsinsights.com.
[adrotate group="4″]