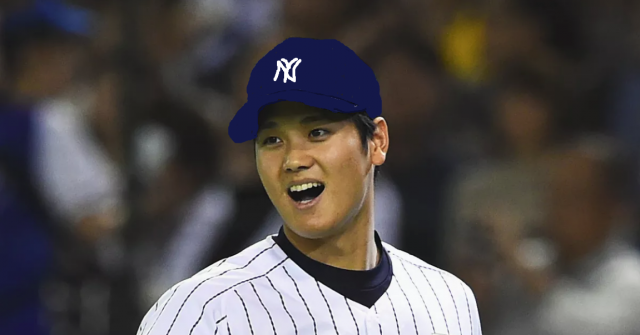 Who Will Shohei Ohtani Sign With and How Will He Perform Next Year?
Finally! I asked for these odds back in September, but nobody had the guts to make them until now. Thank you BetDSI…
Shohei Otani coming to the MLB this winter? Maybe there will be odds on where he signs…@DaveMasonBOL @BovadaLV @bookmaker_eu @5Dimes pic.twitter.com/9GZlceUodb

— Sports Insights (@SportsInsights) September 13, 2017
In case you live under a rock and have no idea what this article is about, we're talking about the highly sought-after Japanese phenom Shohehi Ohtani. Not only can the kid pitch, but he can hit, too.
Major League Baseball has some crazy rules and the way this signing works will confuse some people, including myself. Given his age, Ohtani can't receive big bucks like some other international stars have received in the past. Every team is basically in the running for him and he quite literally asked every team for a written explanation as to why he should choose them. I hope these front offices have some persuasive writers on hand.
| Team | 12/5 (Bovada) | 11/29 (BetDSI) | 11/28 (BetDSI) |
| --- | --- | --- | --- |
| Mariners | +150 | +300 | +350 |
| Rangers | +250 | +500 | +500 |
| Angels | +325 | +1000 | +1200 |
| Dodgers | +650 | +300 | +300 |
| Cubs | +800 | +1200 | +1200 |
| Giants | +800 | N/A | N/A |
| Padres | +1200 | N/A | N/A |
| Yankees | N/A | +150 | +175 |
| Rays | N/A | +800 | +1200 |
| Red Sox | N/A | +1200 | +1400 |
| Field | N/A | +1000 | +1000 |
No surprise here, but the Bronx Bombers are favored to land the man some are calling the next Babe Ruth. The Yankees are a team with a world-wide fan base and are essentially the favorites to land any big free agent every season. They play in perhaps the most famous city in the world and can guarantee Ohtani a chance at winning the World Series every year for the foreseeable future. The Yankees are no strangers when it comes to landing Japanese stars, too. Their roster already touts the best active player in Masahiro Tanaka, but don't forget about the success Hideki Matsui had in Pinstripes, either. While +150 may be a bit steep given the uncertainty of this situation, I agree that they should be favored.
Behind New York are the Dodgers and Mariners. The Dodgers were first in the door when it comes to bringing superstars from the far east to the MLB. Back in 1995 when I was just a young lad, Hideo Nomo came to LA and broke the dial-up internet. He won the NL Rookie of the Year, went to the All-Star game, and paved a way for more Japanese stars to follow in his footsteps.
In 2000, the Mariners signed closer Kaz Sasaki who won the AL Rookie of the Year, but that was nothing compared to their next big splash: Ichiro. Undoubtedly the most successful player to come from Japan to the bigs, Ichiro won the AL ROY and MVP in 2001 and has wracked up over 3,000 hits in the MLB since then.
Both of these west coast teams have connections to the Japanese baseball community and are also much closer to Ohtani's home country geographically than an east coast team would be, of course.
I believe that the Rays have the most surprising odds on the list, moving from +1200 to +800 in the early going. Tampa is a small market team that does not have have a ton going on for them. They can't really woo him with a chance at winning a World Series, they don't have the financial ability to sign any other stars in the near future, and Tampa Bay has a very small Asian population compared to the other major markets. Sorry Tampa Bay, but I don't think anything you write will convince Ohtani to come play at the Trop.
BetDSI has also posted odds on both his ERA and batting average. Call me a cynic, but give me the over on ERA and the under on batting average. The hype train tends to inflate the abilities of foreign stars coming to the MLB and more often than not, they fail to live up to expectations. Trust me, I lived this first hand when Daisuke Matsuzaka's gyroball came to Boston and put up a 4.40 ERA in his first year.
ERA: O/U 3.20
Batting Average: O/U .288
When it comes to hitting, I just feel that he's going to be in for more than he can handle against MLB pitching. The quality of competition is a fair deal lower in the Japanese Pacific League and we've even seen players who essentially flunk out of the MLB head over there and put up decent to excellent stats at the plate. I'm also skeptical as to how teams will handle his workload. In Japan, pitchers pitched every sixth day compared to every 5th day in the MLB. Will teams want him playing in the field or DHing on his days off or will they want him to focus on his pitching, which is likely how he will make a living in this league in the long run.
Hopefully we'll have more hot stove news soon! Follow us at @SportsInsights and @ActionNetworkHQ for more news as we head into the Winter Meetings.