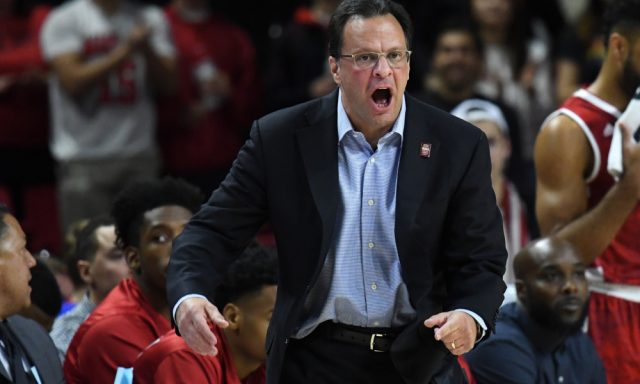 Who Will be Rick Pitino's Replacement?
Yesterday morning, news came through that Louisville was giving longtime coach Rick Pitino the heave-ho.
According to Dan Patrick on the @dpshow, Rick Pitino reportedly informed his staff that he will be fired. #Louisville

— Sports Insights (@SportsInsights) September 27, 2017
Not exactly the most shocking thing given the current situation, but the show must go on. BetDSI is already offering odds on who will take over for Pitino as head coach at Louisville.

| Coach | 9/27 (BetDSI) |
| --- | --- |
| Tom Crean | +200 |
| Kenny Payne | +500 |
| John Thompson III | +600 |
| Thad Matta | +750 |
| David Padgett | +800 |
| Fred Hoiberg | +1300 |
| Gregg Marshall | +2000 |
| Chris Mack | +2500 |
| Mick Cronin | +2500 |
| Field | +600 |
At 2/1, Tom Crean is the sizable favorite in the early going. In an article by CBSSports.com, Crean is mentioned as one of the frontrunners along with Kenny Payne and David Padgett. Crean got the boot from Indiana this past spring—a program at which he went 127-126 ATS in the regular season, but just 8-16 ATS in the postseason.
Payne is currently an assistant coach at Kentucky, but may be ready for a head coaching gig of his own. He played at Lousiville from 1985-1989, helping the team win the 1986 national championship.
The former Georgetown head coach, John Thompson III, may also be looking for a job. After a successful stretch in the mid to late 2000s, Georgetown has struggled in recent years and just posted two consecutive losing seasons. Since 2005, Thompson posted an ATS record of 157-155, but went just 10-19 ATS in his final season.
Thad Matta, another longtime coach at Ohio State, is also at the unemployment office. Like Thompson, Matta had his most success in the late 2000s and early 2010s. However, Ohio State didn't even get into the NCAA tourney the past two seasons…where's Greg Oden when you need him?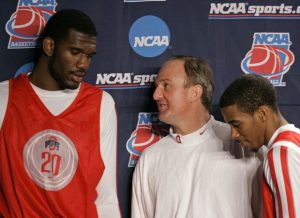 One interesting name is Fred Hoiberg, who is still currently the coach for a Chicago Bulls team that is projected to be the worst team in the NBA this season. Might not be a bad idea if he bounces from the Windy City and heads to Louisville. Before coaching for the Bulls, Hoiberg coached at Iowa State from 2010-2015 and reached the Sweet 16 in 2014.
Note that the "field" is right up there at 6/1. There could easily be a name that the university has their eyes on that oddsmakers have failed to recognize at this point.
College basketball is still a bit away, but stay up to date with all of our content leading up to the season by following @SportsInsights.