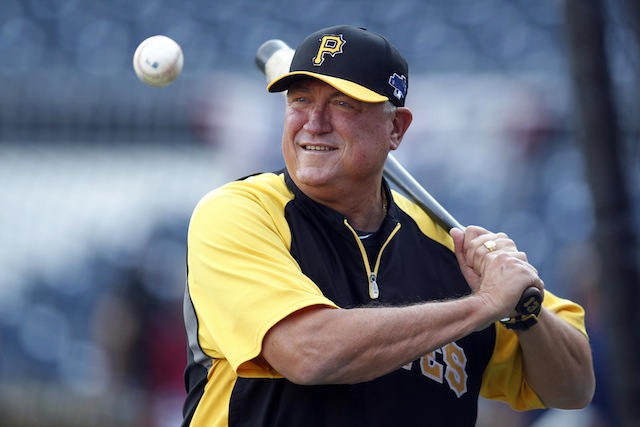 Which MLB Manager Will be Fired First in 2017?
Before each season, some sportsbooks post odds on which coach/manager will be fired first. Usually these involve coaches/managers on poor teams, but sometimes includes coaches/managers on teams with high expectations. Heading into the 2017 MLB Regular Season, the favorites at BetDSI to be fired all manage teams with low expectations (Cincinnati, Minnesota, Oakland).
Manager
April 9
(Bovada)
March 30
(BetDSI)
Clint Hurdle (PIT)
+350
+750
Bryan Price (CIN)
+400
+200
Mike Scioscia (LAA)
+500
N/A
Paul Molitor (MIN)
+600
+300
Brad Ausmus (DET)
+650
N/A
Andy Green (SD)
+750
+900
Terry Collins (NYM)
+1000
N/A
Joe Girardi (NYY)
+1000
+1200
Dusty Baker (WAS)
+1200
N/A
John Farrell (BOS)
+1600
N/A
Bob Melvin (OAK)
N/A
+400
'Field'
N/A
+400
Kevin Cash (TB)
N/A
+800
Since opening at BetDSI, Clint Hurdle of the Pirates is now the favorite to be first manager fired. Whether fair or not, he's on the hot seat but Bovada also offers odds on a number of managers on good teams (Collins NYM, Baker WAS and Farrell BOS).
Below was written on March 30, 2017:
Last season, Atlanta Braves manager Fredi Gonzalez was the first to be fired after beginning the season 9-28. Atlanta finished with a 68-93 record so they didn't get any better following his departure.
Heading into 2017, Clint Hurdle of the Pirates at +750 is intriguing only because of where Pittsburgh could be headed. They turned the corner a few years back but still haven't been able to make any noise in the playoffs, and missed them altogether last season. There's also some minor turmoil with Andrew McCutchen (once the Pirates' franchise player), and there have been talks of trading him. Even though the Pirates have some nice young players, another poor start to the season could mean the end for Hurdle even though I believe he's a very solid manager.
Price and Molitor are rightfully at the top of the list, both on the hot seat from the end of last year and will be on a short leash this season. I do like Minnesota to improve this year so I think Molitor is safe, but not so sure about Price and the Reds. The third manager on the list, Bob Melvin, is another intriguing option at +400 despite being Manager of the Year in 2012 and leading Oakland to multiple playoff appearances. It's been a rough couple years for Oakland and even if the actual blame should be pinned on ownership and the front office, the manager will likely take part of the fall as well.