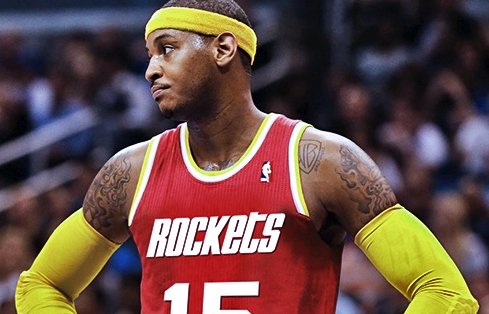 Where Will Carmelo Anthony Play in 2017-18?
This summer has been full of big NBA news, from the draft in June to summer leagues and free agency in July. On Friday (7/21), Kyrie Irving's trade request started making the rounds via Brian Windhorst of ESPN, which then fueled further speculation regarding Carmelo Anthony's future. We highlighted Kyrie Irving's odds on where he'll play for 2017-18 and the market was NOT in agreement. However, BetOnline has been the only book to offer odds on Carmelo's next team, so we'll take a look at those below:
Team
July 28
BetOnline
July 27
BetOnline
July 22
BetOnline
July 21
BetOnline Open
Rockets
-160
-145
-130
-140
Knicks
+350
+325
+275
+250
Cavs
+750
+700
+600
+800
'Field'
+850
+850
+1200
+1200
Blazers
+1600
+1400
+1400
+1400
Odds are getting better for the Rockets to acquire Carmelo Anthony, now at -160 (61.5% implied probability).
After the Rockets traded for Chris Paul, it was clear that Houston was making a legitimate run at an NBA title. Their odds moved from +3330 to +1050 at Bookmaker following the Paul acquisition. Last week 5Dimes even moved the Rockets to +975 to win the title, leapfrogging both Boston and San Antonio in the process. It was clear that the market was high on Houston and felt they would make another move before the season began. Amid talks of a 3-way trade involving Kyrie Irving, the Cavs have moved from +800 to +600 to land Carmelo Anthony next season, but Houston remains the clear favorite.
Keep in mind that prop bets like these generally have low limits, and odds will move easier than futures or game lines. Underdogs also tend to cash more often since the market is softer at setting these odds.
Do you think the Rockets are destined to land Carmelo? Will he move to Cleveland to play with LeBron? Feel free to leave your thoughts and comments below.