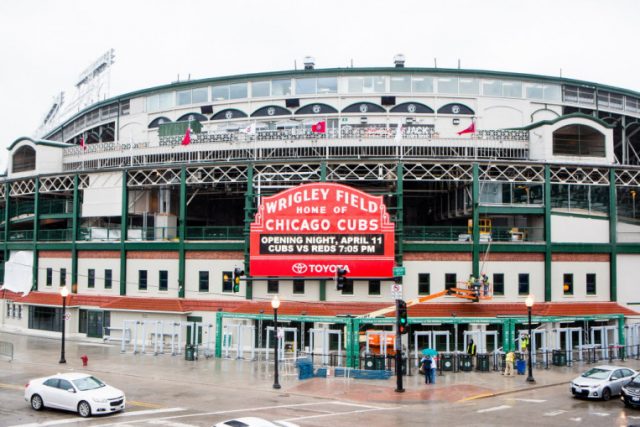 What Ballparks Should MLB Bettors Know?
Like football, baseball is a sport in which bettors need to factor in weather when placing their bets. There are some ballparks where weather matters more than others, though. Here are some parks that you should always check the weather on before placing a bet on the total.
THE WINDY CITY
When people think wind and baseball, they think about Chicago — especially Wrigley Field. Since 2005, Wrigley has had a fairly even wind distribution as far as direction is concerned. At some parks, the wind tends to come from a certain direction most of the time, but that isn't the case here. The wind does play a very large role in totals, though. You may have noticed that books don't post totals for games at Wrigley at the same time that they post the rest of their lines and totals. They generally wait until the afternoon of game day so they have a better grasp of the forecast.
As you'll see by the table below, the totals at Wrigley are affected just as one would expect they'd be. If the wind is blowing out and helping push fly balls over the fence, take the over. If it's not, don't. Rule of thumb: always check the weather when betting Wrigley.
| Wind Direction | Over Record | Units Won | ROI |
| --- | --- | --- | --- |
| Out, To left, To Right | 183-147 | 25.8 | 7.8% |
| Left to Right, Right to Left | 82-110 | -33.1 | -17.3% |
| In, From Right, From Left | 197-249 | -57.7 | -12.9% |
CANDLESTICK PARK AT&T PARK
In general, a simple profitable trend has been to bet on the over when the wind is blowing out. Betting on these would have resulted in over 100 units won over the past decade plus. However, this trend doesn't apply to the park where the wind blows out to center most frequently.
It must have something to do with the 'Frisco Bay because the wind has blown straight out in Giants' home games over 750 times since 2005 — 78.7% of their games to be exact. Only two other parks (Dodger Stadium, Angel Stadium) have had 500 such instances and no others have even had 250.
Wind blowing out data
| Park | Record | Units | ROI |
| --- | --- | --- | --- |
| AT & T Park | 359-400 | -47.3 | -6.2% |
| All Other Parks | 2235-1991 | +154.2 | +3.6% |
As you can see, AT&T's pure existence has hurt the "wind blowing out" trend all by itself. If they are grouped into the rest of the bunch, the ROI falls from 3.6% to 2.3% which is huge given the large sample size. Even though you may see the arrow pointing up using our weather data, you should essentially ignore it at AT&T.

THE HOUSE THAT BUSH BUILT
Down in Arlington, where twisters come through on a daily occurrence (might be a slight exaggeration), the wind plays a huge role. If wind can blow houses across the road for Bill Paxton (RIP) to drive through, than it can alter the flight of a baseball. That's just science.
With 216 such games since 2005, Globe Life Park in Arlington has had the most instances of wind blowing straight in. In those games, the under has gone 113-83 — good for 43 units and a 19.9% ROI. Across the league, unders have a 6% ROI with the wind blowing which is a great trend to follow in the first place. However, given the higher frequency and substantially higher ROI, you should always check the weather before betting on a Rangers home game.
Want access to all weather data along with best bet picks (up over 50 units) on moneylines and totals, bet signals, dollar percentages, and more? What bozo wouldn't?! Try out our pro membership.
Feel free to comment below with any thoughts, questions, snarky and/or crass remarks, etc.