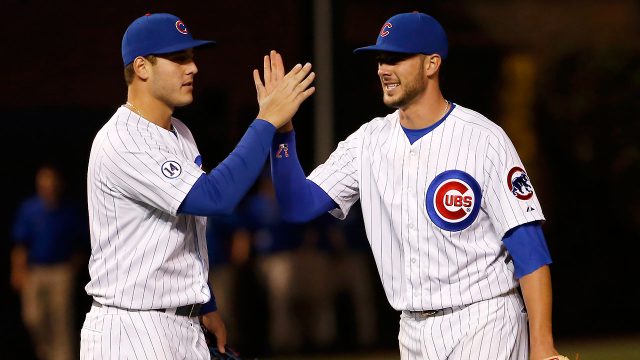 Well-Rested Favorites After the MLB All-Star Break
Generally speaking, it wouldn't be the smartest idea to bet only favorites. As a matter of fact, you'd probably lose a lot of money in the long run even if you have a winning record. However, the most profitable day to bet on MLB favorites is slowly approaching.
What am I talking about? The day the after the All-Star break, of course. Since 2005, favorites have gone 110-55 on this day, winning exactly two-thirds of the time and earning over 25.5 units in the process. As you can see in the chart below, this has been a very consistent trend, too. This strategy has lost money in just three out of eleven seasons and has posted a losing record only once (7-8 in 2015).

If this were any other day of the season, it would probably be an anomaly. Given that it falls on this particular day, however, gives us good reason to believe that there may be a predictive nature to this trend.
The likely reason for this is because good teams that rested gain more of an advantage than bad teams that are rested. Although better teams likely send more players to the All-Star game, the majority of their players receive a sorely needed 4-5 day break, which is especially helpful for ailing everyday players and overused bullpen arms.
Another possible factor is how these players are using their All-Star break. A team that is all but out of playoff contention will likely be losing focus and won't be fully prepared for their first game back. On the other hand, better teams will be ready for the second half of the season as they gear up for a playoff push.
Add up these factors and one can see why favorites are the smart bet after the "Midsummer Classic". It becomes an even stronger play if a winning team is favored against a losing team, with the return on investment (ROI) more than doubling from 15.5% to 31.8%. This strategy also yields very similar results when betting the runline so don't feel the need to restrict yourself to the moneyline.

It's worth noting that although the MLB All-Star game has always been played on either the second or third Tuesday in July, teams haven't always returned to action on the same date. Starting in 2012 all teams have returned from the break on that Friday, but in previous years there were several teams who resumed play on Thursday.
For what it's worth, the extended rest has provided an extra boost to favorites after the All-Star break. Since 2005, favorites have gone 76-37 (+18.34 units, 16.2% ROI) when they return to play on Friday and 34-18 (+7.21 units, 13.9% ROI) when they return to play on Thursday.
Bettors can track the latest odds, betting percentages, injuries and more by visiting our free MLB odds page.
If you have any questions, feel free to reach out to the Sports Insights staff by utilizing our live chat feature, commenting below, or emailing us at help@sportsinsights.com.