New in Bet Labs – Live Odds Integration
We have added an option in Bet Labs that allows users to go to our Live Odds page and still be able to track how many current game matches they have from their Bet Labs systems.  Here is a screenshot for this week's NFL games: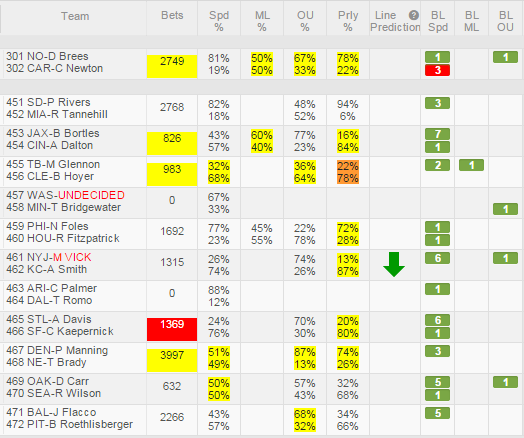 The number displayed corresponds to the number of current matches users have on each team.  As games fall in or out of a member's system, these figures will update dynamically and will appear red any time there is a change (The "3" for Carolina is an example of this).  By clicking on any of the numbers, you will get details on which systems fit and their overall and season records: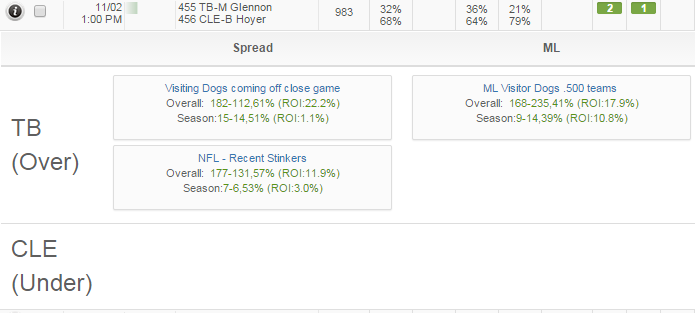 This is a great way to keep up with all of your system matches alongside the latest odds and trends without having to switch between windows or tabs.  If you have any questions about these new features, please contact us at help@sportsinsights.com.  If you want to try Bet Labs, you can get a 6-day trial for all sports for only $49.