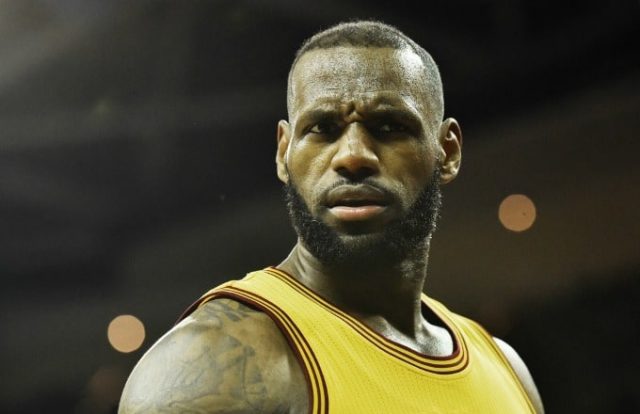 Updated 2017-18 First Team All-NBA Odds
There have been plenty of significant changes within the first team all-NBA odds offered at 5Dimes since they were initially posted in late June. All of the Kyrie Irving madness going on accounts for some of the movement, as he originally had the 4th best odds among guards at +450. His odds have since been taken off the board, but it would be interesting to see what they would be if he were to be traded to a team like the Suns where he would have an opportunity to boost his stats.
Guards
Player
Yes/No
(8/13 5Dimes)
Yes/No
(6/21 5Dimes)
Russell Westbrook
-165/+125
+140/-180
Stephen Curry
+135/-175
+250-350
James Harden
+155/-195
+220/-300
John Wall
+450/-750
+625/-1275
Isaiah Thomas
+600/-1200
+525/-975
DeMar DeRozan
+800/-1700
+650/-1350
Chris Paul
+1200/-2600
+1500/-4500
Kyle Lowry
+1650/-4950
+1500/-4500
Bradley Beal
+2500/-7500
+2000/-6000
Klay Thompson
+4000/-16000
+3500/-13500
Damian Lillard
+4500/-17500
+4000/-16000
Kemba Walker
+9000/-41000
+7500/-32500
Marcus Smart
+9000/-41000
+7500/-32500
Dwyane Wade
+12500/-62500
+10000/-50000
Dennis Schroeder
+12500/-62500
+10000/-50000
Kyrie Irving
N/A
+450/-750
Though Paul George's presence will hurt Russell Westbrook's stat line a little bit, bettors jumped on the chance to get him at +140. He has the third best odds in the league behind LeBron James and Kevin Durant. The three guards behind Westbrook also saw their odds improve, with Steph Curry making the biggest jump from +250 to +135 (14% higher implied odds). Last season, James Harden and Westbrook accounted for 199 of 200 first team votes.
Forwards
Player
Yes/No
(8/13 5Dimes)
Yes/No
(6/21 5Dimes)
LeBron James
-390/+270
-475/+325
Kevin Durant
-185/+145
+110/-150
Kawhi Leonard
-115/-125
+220/-300
Giannis Antetokounmpo
+220/-300
+625/-1275
Jimmy Butler
+800/-1700
+850/-1750
Draymond Green
+1500/-4500
+1100/-2300
Paul George
+1500/-4500
+1200/-2600
Kristaps Porzingis
+1700/-5100
+1400/-3600
Blake Griffin
+3000/-11000
+4000/-16000
Gordon Hayward
+3500/-13500
+3000/-11000
Andrew Wiggins
+3500-13500
+3000/-11000
LaMarcus Aldridge
+5500/-21500
+5000/-20000
Carmelo Anthony
+6000/-24000
+5000/-20000
Harrison Barnes
+17500/-87500
+15000/-75000
Aaron Gordon
+20000/-100000
+15000/-75000
LeBron is basically the only frontrunner who has seen his odds drop over the past couple of months. With the Cavs' big three status up in the air, it appears that bettors have liked the potential 3/1 payout for him missing the first team. Some people may argue that the three best players in the NBA are all forwards and unfortunately, it means that either James, Durant, or Kawhi Leonard will miss the team. James has made the first team ten seasons in a row now so proceed with caution if you are thinking of taking the "no".
Giannis Antetokounmpo's odds have skyrocketed from +625 to +220, almost a 20% swing in implied probability. Although he was viewed as a forward last season for voting purposes, the Greek Freak is often used as a point guard. It's tough to tell whether that helps or hurts his case, though, as voters may have a hard time classifying his position.
Centers
Player
Yes/No
(8/13 5Dimes)
Yes/No
(6/21 5Dimes)
Anthony Davis
+205/-285
+250/-350
Rudy Gobert
+385/-585
+550/-1050
Karl-Anthony Towns
+475/-825
+550/-1050
Nikola Jokic
+675/-1425
+550/-1050
De'Andre Jordan
+700/-1500
+450/-750
DeMarcus Cousins
+700/-1500
+600/-1200
Joel Embiid
+775/-1625
+675/-1425
Last year, Anthony Davis barely edged out Rudy Gobert to make the first team (343 points to 339). So far, bettors have moved both of their odds by considerable margins. With a full season of DeMarcus Cousins ahead of him, I'd be weary of betting on Davis…not to mention his injury concerns. With the addition of Jimmy Butler to the team, the Timberwolves youngster Karl-Anthony Towns is a solid option considering they payout. The T-Wolves win total of 45.5 is significantly higher than the 31 they had last year. If he can continue to improve and help the team be a "contender" in the west, he should get some serious consideration for a position that doesn't have much depth.
Follow us on Twitter @SportsInsights for more updates, new blog posts, betting news, and more.