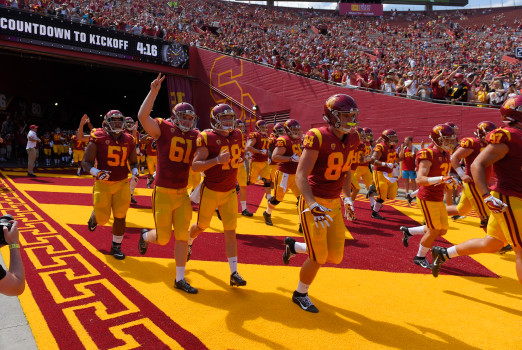 Trendy Underdogs Alert: Stanford and Minnesota
If you know anything about Sports Insights, you know that our core philosophies are fading the public and following sharp line movement. When we see the public all over an underdog, we see that as a great opportunity to go the other way, especially in college football. These "trendy underdogs" are usually overvalued by the public and worthy of going the other way. Since we started tracking lines and betting %'s back in 2005, fading underdogs who are getting more than 70% of tickets has gone 55-38 ATS for +14.21 units. Week 2 provides us with two more great betting opportunities.
Stanford at USC:
It took USC until late in the 4th quarter to put away WMU last week, while Stanford pummeled Rice 62-7 in their opener on August 26th. Public perception may be fueling the love for the dog in this one, as 75% of spread tickets are on Stanford. The Cardinal actually opened +10.5 at BetOnline but just +4 at 5Dimes. The line has now settled around +5.5/+6 around the market.

It's crucial to know where a line opened and when it opened– moving from +10.5 to +6 tells a vastly different story than moving from +4 to +6. This is one of the most bet games of the week and a line that sportsbooks could move based on public wagers. But based on the public betting tendencies, we'd be leaning USC -6 if you can get it.
Minnesota at Oregon State:
Another road underdog worthy of getting 75% of tickets, and it's the Minnesota Golden Gophers? I gotta say, it's a little surprising to see the public all over Minnesota, who are coming off a mundane 17-7 win over Buffalo last week. But there's also a perception that Oregon State is not good, as they got crushed in the opener at Colorado State, then narrowly beat Portland State 35-32 last week. Despite 3/4 of tickets on Minnesota, the line has actually moved toward Oregon State from -1 to -2, and we expect the line to move to -2.5 or -3.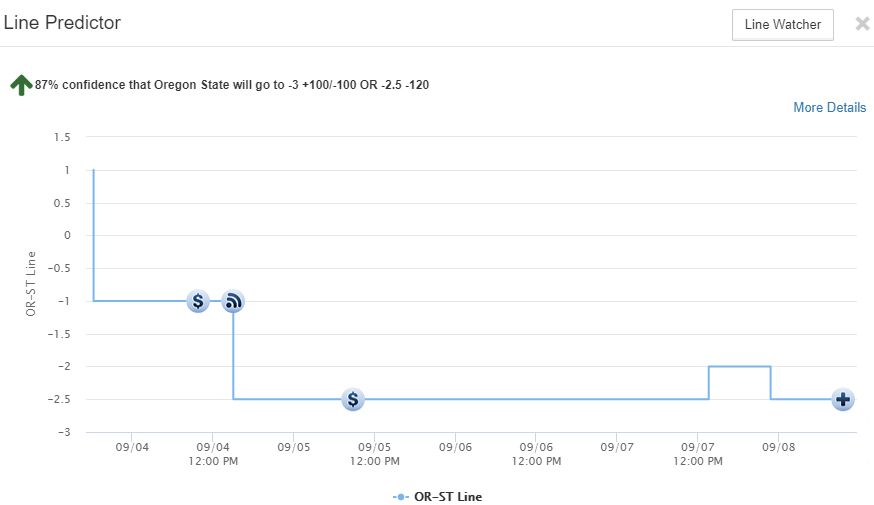 If you want to fade another trendy dog, you may want to get your bet in soon before the line keeps moving.