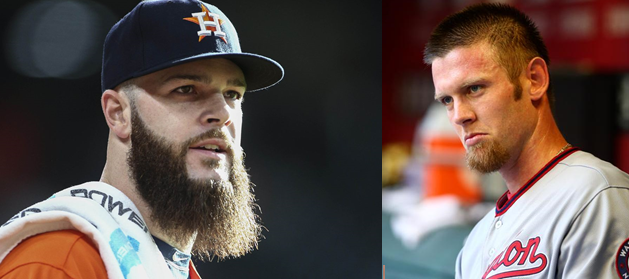 Total on the Rise in Astros Nationals Pitcher's Duel
Tonight in Houston, Stephen Strasburg and the Nationals will take on Dallas Keuchel and the Astros. Both pitchers have dealt with some injury woes this year, but there's no denying they are two of the premier pitchers in the game when healthy.
Strasburg will be making his second start since coming off the DL. Last weekend, he took the loss against the Padres, but allowed just two runs in six innings. Keuchel has been back for nearly a month now. He allowed 14 runs in just 12 innings over his first three starts, but has recoverd nicely with one run over 13.2 innings in his past two.
As expected, the total opened at the low number of 7.5. The game will be played with the roof closed so weather won't be a factor.
The public clearly took a peek at who was on the hill before placing their total bets, as 68% of tickets are on the UNDER. This level of under bets is a rarity, as only 33 out of 1,891 games (1.7%) this season have closed getting at least 68% on the under.
However, 77% of dollars are on the OVER. These large bets have caused the total to rise from 7.5 to 8 since opening.

This season, going contrarian in these situations has been very profitable. Overs have gone 21-10-2 in games with this level of bets on the under. In fact, they haven't even been that close — the totals have gone over by an average margin of nearly two runs.
If you want information like this for every game on the board, try our pro membership. You'll also get the best bet and contrarian picks (up nearly 100 units), bet signals, a fully customizable odds page, access to our nightly betting hangout, and more. You'll have fat stacks of cash in no time.
Follow us on Twitter @SportsInsights…the best source for all of your sports gambling news.