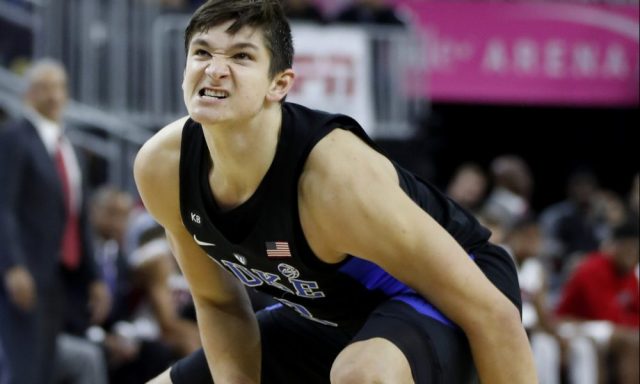 Top 25 Teams Feast In the Early Going
When it comes to college sports, betting on a ranked team against the spread isn't always the best idea. Many of the games will be nationally or regionally televised and due to their prowess, these teams will attract a bunch of square bets. As I talked about in the betting against the public report, you want to fade these public teams, especially in heavily bet games.
Howevah…there is one time of the year where betting on ranked teams is a good idea. That time of year is now.
| Ranked teams | ATS Record (win%) | Units Won | ROI |
| --- | --- | --- | --- |
| First 4 Games | 502-407 (55.2%) | +68.02 | +7.4% |
| Games 5-32 | 2818-2956 (48.8%) | -292.69 | -5.0% |
Using the historical data at Bet Labs Sports, I was able to find that ranked teams have been profitable in each of the first four games of the regular season, but are a poor bet the rest of the way. Of course, I "hid duplicates" for these results to take away games with two ranked teams facing each other.
If the four game stretch were at some random point half way through the season, it would probably be an anomaly, but I believe it is no coincidence that they do well in the first four games specifically.
Even after looking at a handful of other filters, they seem to do well across the board. At home, on the road, on a neutral court, as a dog, as a big favorite, in games with high totals, in games with low totals, etc.
My hypothesis as to why this happens is likely as good as the next guy's, but I think more than anything, these teams are trying to make a statement. Teams may not like where they are ranked and want to catch the eyes of voters by blowing out opponents in the early tournaments.
Another big factor is that essentially all of these games are against non-conference opponents. As I pointed out in the BAP report, ranked teams do much worse against conference opponents because familiarity of a frequent opponent's style of play and gameplan levels the playing field and favors unranked teams or underdogs.
With games starting on Friday, check our NCAAB free odds page over the next couple of days to see where the lines open for the season openers.