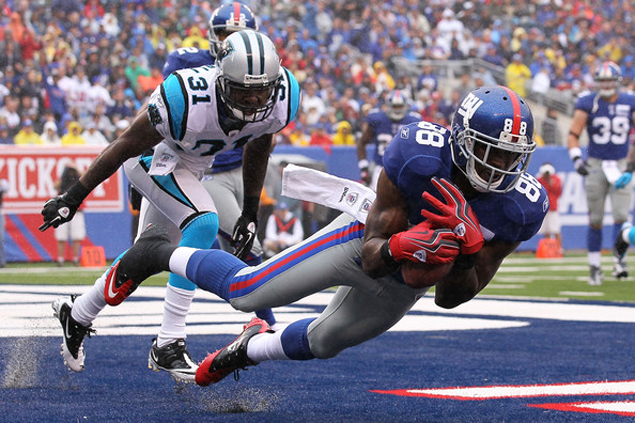 Why Did The Giants/Panthers Line Move 3.5 Points in Less Than 7 Hours?
At 4:27 p.m. ET Wednesday, Pinnacle listed the New York Giants as a 1-point favorite over the Carolina Panthers for tonight's Thursday Night Football game.
By 11:20 p.m. ET, the line had moved 3.5 points to Panthers -2.5.
In the line chart below, you can see that this line remained steady at Giants -1 until yesterday afternoon.

The + symbol that I've circled above corresponds with the injury alert we sent out when news broke that a foot injury would prevent Hakeem Nicks from playing in tonight's game. As you can see, the market responded to that injury with a significant line move to Panthers -1.
Furthermore, as of 8:08 a.m. ET Wednesday, the Giants had received 72% of spread wagers. But a quick check shows that now only 54% of spread bets are on New York.
Therefore, the initial line adjustment was a market reaction to Nicks' injury, but since that move steady public money has taken Carolina, pushing the line from Panthers -1 to -2.5, where it currently sits at Pinnacle.