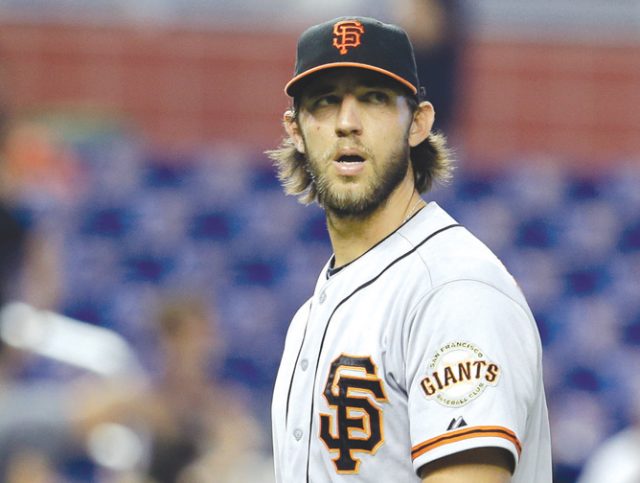 Steam on the Fish has Made Bumgarner an Underdog
Tonight, in the house that Stanton built, Madison Bumgarner and the Giants take on Dan Straily and the Marlins. The Giants opened at -125 at Pinnacle, perhaps the sharpest offshore book, but have since gone to -102 thanks to a steam move last night. The Marlins have gone from +115 to -106.

A steam move triggered by Pinnacle on the Marlins at +112 caused the Giants to immediately move from -121 to -107, over a 3% swing in implied probability. MLB steam moves at Pinnacle have been excellent historically, which isn't all that surprising given the book's sharp reputation. Since 2007, it has won at a 52% rate and accumulated over 300 units won.

56% of bets are still on the Giants, as many bettors would love to get a piece of MadBum at nearly an even payout. Whether there is buyback on the Giants remains to be seen, but if the line holds up, it would be the 15th time he has been an underdog since 2015 (seven of which have come against Kershaw.)
The Giants are having an awful season and Bumgarner's starts haven't been an exception. They are 2-8 in his starts and have lost 6.3 units, making him the 11th least profitable pitcher in the bigs this year. His teammate Matt Moore holds the distinction of least profitable (6-18, -12.1 units).
If you want to get steam moves, as well as reverse line moves, best bet and contrarian picks (up over 90 units combined this year), dollar percentages, a fully customizable live odds page, access to nightly betting hangouts, and more, give our sportsbook insider pro membership a try.