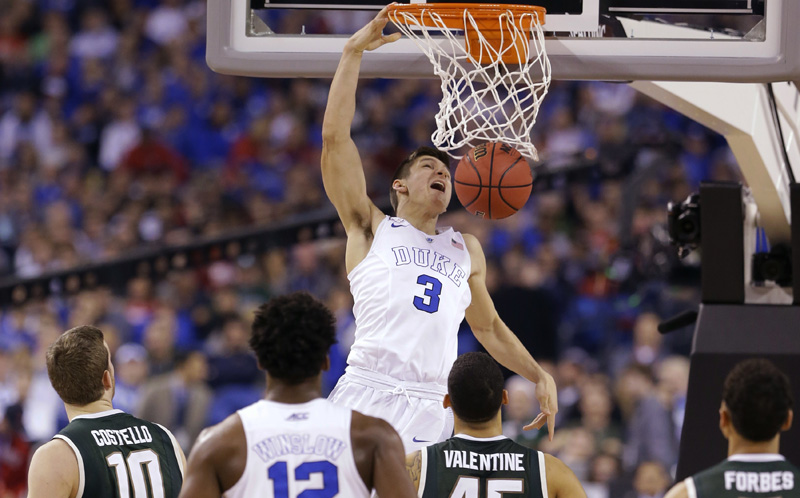 Sharps Jumping on Duke-Michigan State and Kansas-Kentucky Totals
In early betting, one-sided action drove Kansas from -2 to -4.5 for tonight's showdown with Kentucky, but sharp money had yet to make an appearance. That lasted until about 10:40 am ET when Steam pounded the 'under' across the sports betting market.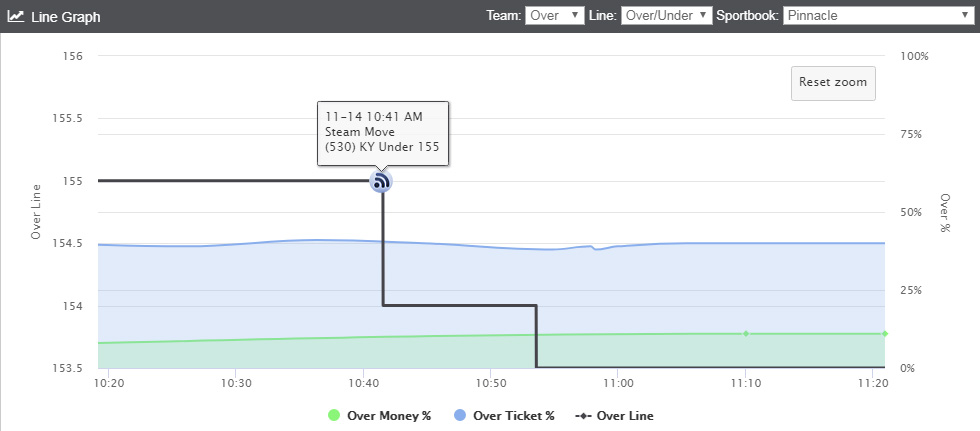 Around the same time, professional action jumped on the Duke/Michigan State 'over', pushing the line up to 158 at Pinnacle.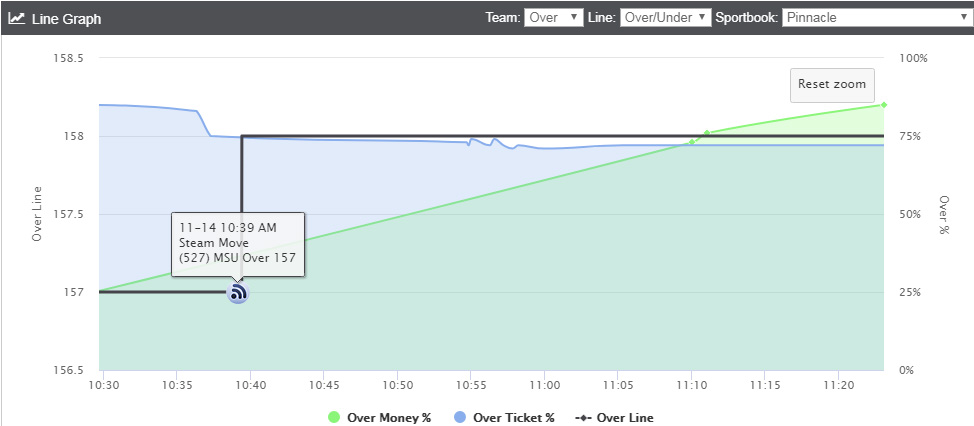 With the majority of action still yet to hit the market, please visit our Free College Basketball Live Odds page often throughout the day for real-time odds and betting percentage updates.