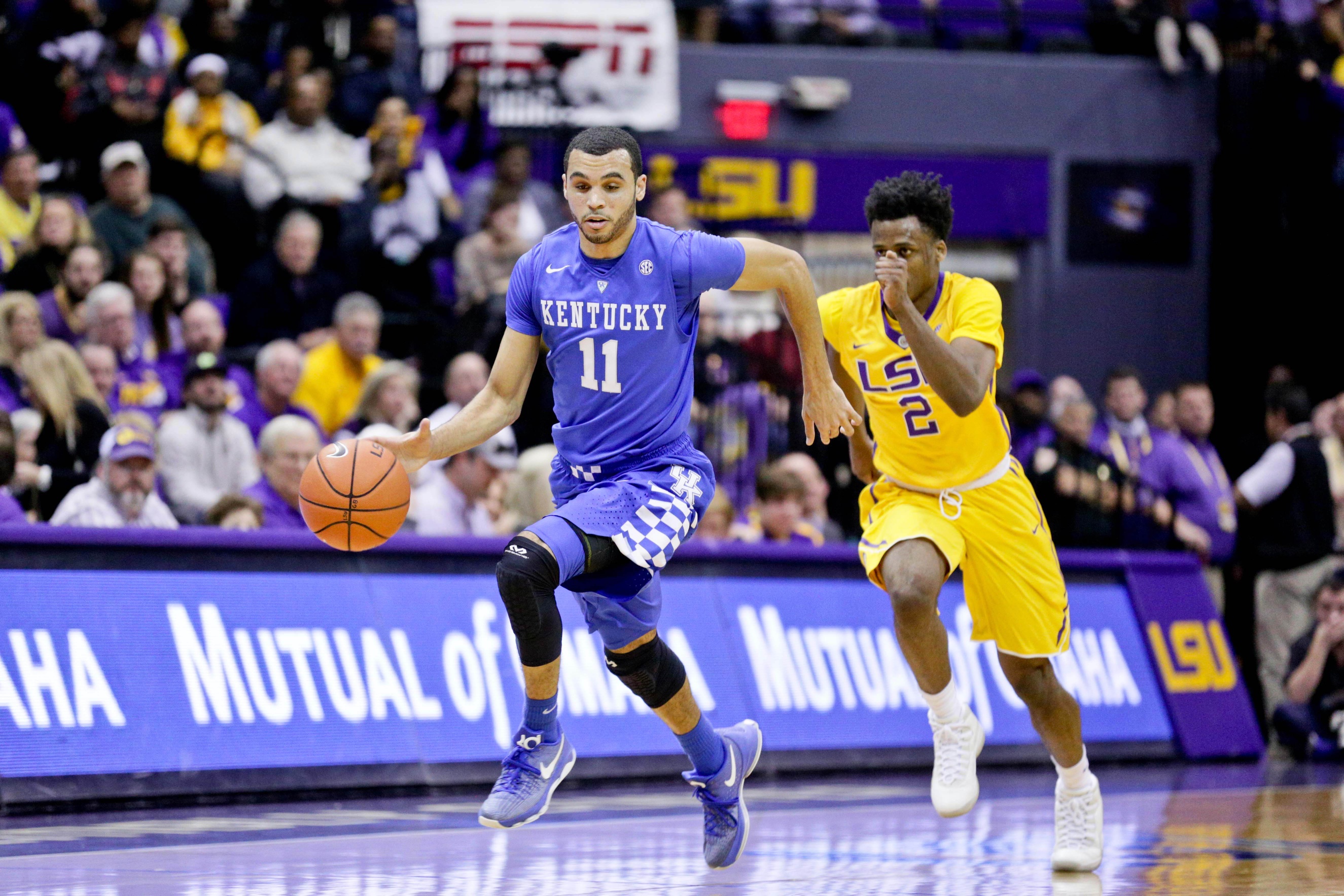 Sharps Fading Kentucky as Road Favorites in Baton Rouge
Yes, sharps are all over a home dog once again. In tonight's premiere SEC hoops matchup, Kentucky (11-2) will meet LSU (9-3) in Baton Rouge. Unsurprisingly, the overwhelming majority of the public is behind the bigger name, as 73% of bets thus far have come in on the Wildcats. What's a bit more surprising, however, is the drastic line movement in the other direction.
Despite receiving just over a quarter of bets, LSU has moved from +4.5 to +2.5.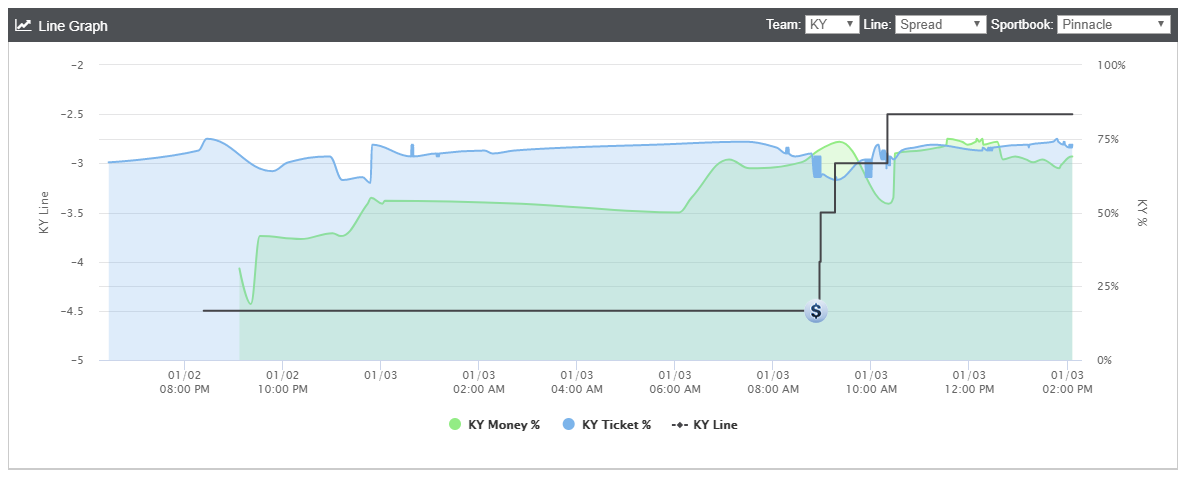 Perhaps sharps are remembering what happened the last time Kentucky visited. Of course, college rosters turn over more than other sports, but take a look at this chart pulled from our archives from January 5th, 2016, almost two years ago to the date.

LSU as a home dog? Check. Opening line within a half point? Check. Line fell two points? Check. Overwhelming majority on Kentucky? Check.
Whattaya know. Do we have another 18-point blowout on our hands?
Photo by Derick E. Hingle-USA TODAY Sports