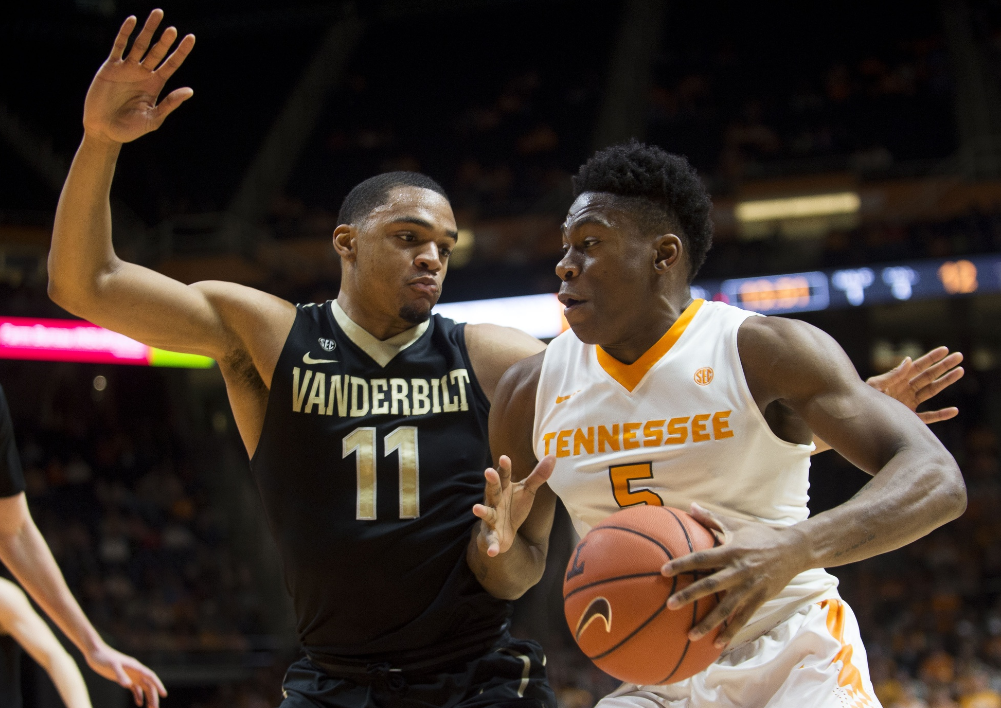 Public Bettors All Over Tennessee vs. Vanderbilt
Tonight's in-state SEC rivalry game has square bettors licking their chops. As the 24th-ranked team in the country, Tennessee will make the short trip to Nashville to play a struggling, unranked Vanderbilt.
10-4 vs. 6-9. At the opening number of Tennessee -3.5, that sounds like free money. Perhaps that's why 75% of bets have come in on the Vols, making it the most lopsided game on tonight's college hoops slate. So why in the world would the line drop all the way to Tennessee -1.5?
Well, my friends, allow me to let you in on a little secret. Oddsmakers also know these teams' records. Believe it or not they also know that Tennessee is ranked 24th in the country. This line moved as a result of sharp action.

Our Bet Signals have triggered two Reverse Line Moves on Vandy, but with tip-off still six hours away, I'd be surprised if we didn't see more.
As well as being the most lopsided, this is also the fourth-most heavily bet college basketball game tonight. And remember, sportsbooks aren't in the business of losing money.
To take advantage of Sports Insights Bet Signals, try us out for 4 days.
Photo by Brianna Paciorka-USA TODAY Sports