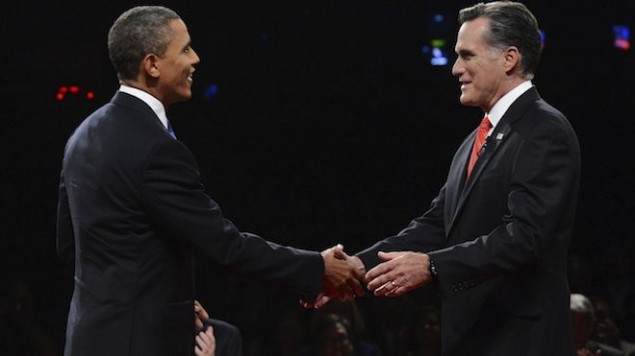 Presidential Election 2012 Marketwatch: Barack Obama vs. Mitt Romney
Welcome to the first (and quite frankly only) edition of the 2012 Presidential Election Marketwatch, where the team at Sports Insights gives voters unprecedented insight into this unique prop bet market.
In early betting, President Obama opened as a huge favorite over Governor Mitt Romney, with William Hill listing the incumbent as a -700 favorite. However, after a shaky performance in the first debate, we saw some big Romney buy-back, dropping President Obama to -400 immediately following the debate. The fallout, in which many pundits described Obama as being lethargic and uninspired, caused the line to continue falling; eventually reaching -225.
In the second presidential debate — a town hall discussion moderated by CNN's Candy Crowley — Obama proved that his first train wreck of a debate was nothing more than an aberration. The president's criticism of Romney's now infamous 47% remarks seems to have struck a chord with voters and oddsmakers alike moving the line slightly in Obama's direction to -250.
The third debate, which did not seem to have a clear victor, did not cause the election odds to move at all with Obama remaining at -250 while Romney remained at +188. These odds would indicate that William Hill believes that the incumbent has a 71.43% chance to be re-elected.
In the past few days, those odds have skyrocketed in favor of President Obama who is currently listed as a 1/6 (-600) favorite to remain in the Oval Office. These odds imply a 85.71% winning percentage for the 44th president. On the flip side, the former Massachusetts Governor has 1/4 odds (+400) at William Hill. That means that a $100 bet would net you a $400 profit should Mitt Romney pull out an unlikely upset.
While William Hill considers Obama to be a heavy favorite, there is a wide range of odds available for interested bettors. At sportsbook.com President Obama is a -400 favorite while Romney is a +300 dog, while 5dimes has a more lucrative price for Romney backers at +380. This is once again a reminder to shop for the best line; regardless of whether you are betting on sports, politics, or anything else.