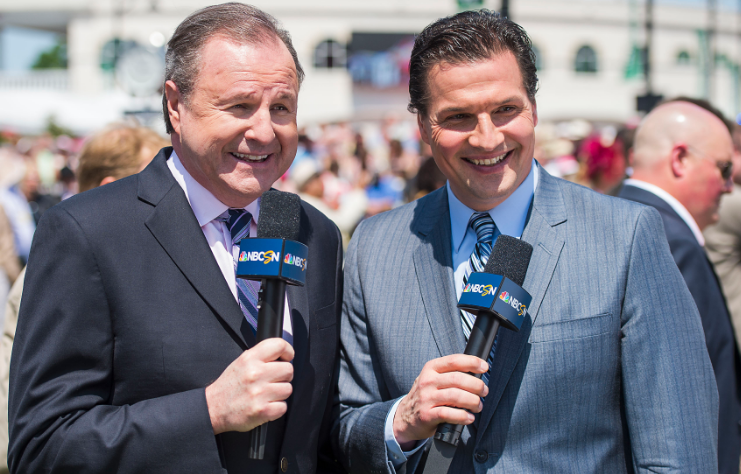 Breaking down the Kentucky Derby with Bob Neumeier
Get your mint juleps, floppy hats and Great Gatsby attire ready. The fastest two minutes in sports are here.
The Kentucky Derby returns to Churchill Downs on Saturday May 6th. It will mark the 143rd running of the event. The post time is set for 6:34 PM ET.
At Sports Insights and Bet Labs, we've been hard at work analyzing the field and tracking the odds movement in an attempt to help our members make the smartest bet possible.
#KentuckyDerby update

Always Dreaming +575
Classic Empire +600
Irish War Cry +750
McCraken +800

All Odds/Matchups: https://t.co/1AhTySYUUh pic.twitter.com/QRQBbrYzRm

— Sports Insights (@SportsInsights) May 5, 2017
Looking for a value bet in the #KyDerby? We got you covered https://t.co/XE00DUN12K pic.twitter.com/rr1eHSYN1K

— Bet Labs Sports (@Bet_Labs) May 5, 2017
To ensure we left no stone unturned, we reached out to one of the top horse racing experts in the business, Bob "Neumy" Neumeier, to get his take on the race.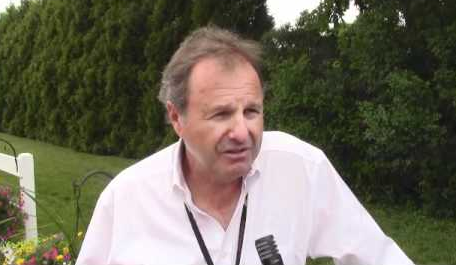 "After perusing the Kentucky Derby past performances, a persistent migraine has permeated my skull," Neumeier told us. "It's a dull, lingering pain that no dosage of Tylenol, Excedrin or morphine can cure. The annual list of Derby questions to answer has grown from 5 or 6 to 10,000."
"Is Classic Empire healthy? Did McCracken need to race in the Blue Grass? What transpired in the Fountain of Youth debacle for Irish War Cry? Did owner Paul Reddam even bet on the improbable Irap? Does trainer Todd Pletcher need a village to house his entrants?"
Neumy's Main Contenders
"Assuming Always Dreaming receives a positive draw, he should establish a pace-pressing position on or near the lead. If this speedy son of a Bodemeister wins, NBC cameramen will need a wide-angle lens to capture the 13,432 owners on the stage. Racing media is sure to ask trainer Todd Pletcher about his "sketchy" Derby record, but there is a reason why he's a 7-time Eclipse Award winner. Girvin has won three of four and could sneak under the radar. Sorry, I can't find a blemish. However, the paths of Classic Empire, Irish War Cry, and McCracken have been littered with pieces of broken glass, a negative in handicapping the Derby."
Neumy's Longshot Plays
"Battle of Midway has early speed, which gives him a chance in this race. He joined Royal Mo and American Anthem in an insane, suicidal pace in the Santa Anita Derby. The last two will not join the party in Louisville. On paper, it appears that Battalion Runner "needed" his last race and is a threat. Maybe. Maybe not. In the event the pace melts, maybe Lookin at Lee will give us a Giacomo rendition late in the going, at boxcar mutuals. Trainer Steve Asmussen has won a gazillion races, none in the Kentucky Derby. He's not alone. Bobby Frankel? Bill Mott? Kiaran McLaughlin?"
Neumy's $100 Wagers
$60 Exacta: Always Dreaming over Girvin
$20 Exacta: Girvin over Always Dreaming
$10 Exacta: Always Dreaming over Classic Empire
$10 Exacta: Always Dreaming over Irish War Cry
Neumy's Selections (odds via Bookmaker)
Always Dreaming (+550)
Girvin (+2043)
Classic Empire (+565)
Irish War Cry (+784)
#KentuckyDerby odds @bookmaker_eu
$30K limits

Dreaming +550
Empire +565
McCracken +705
Irish +784
Gunnevera +825
Hence +1415
Tapwrit +1571 pic.twitter.com/8jU6Oay5CD

— Josh Appelbaum (@Josh_Insights) May 5, 2017
One wild card to keep in mind: the weather.
According to the latest forecasts, we could be in for some rain, leading to a sloppy track by post time.
Precipitation probability tomorrow in Lousville, KY. Note that post time is currently scheduled for 6:34 pm ET. #KyDerby pic.twitter.com/HISm3TT9l3

— Sports Insights (@SportsInsights) May 5, 2017
Tomorrow's forecast for Louisville, KY via Forecast.io. #KyDerby pic.twitter.com/cwM68Fvt7g

— Sports Insights (@SportsInsights) May 5, 2017
What do you think?
Will you be placing a bet on the Kentucky Derby? If so, who are you taking? Will you go with a big favorite like Always Dreaming or Classic Empire? Or do you see any sleepers flying under the radar?
More closely, when placing your bet, will you put more stock into the analytics and odds movement or the advice of a horse racing expert with decades of experience?
Feel free to leave your thoughts in the comments section below.