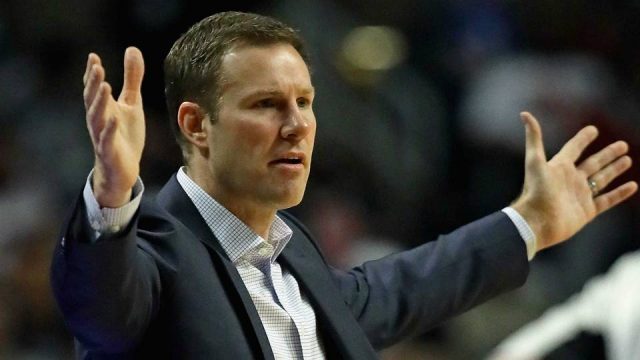 Which NBA Coach Will Be Fired First in 2017-18?
Ahh…WHO IS GOING TO GET THE AX FIRST?!?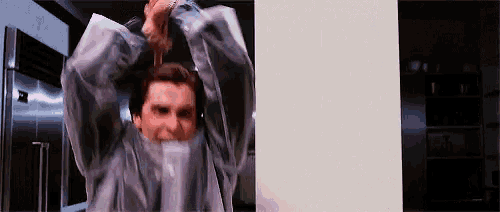 The season has yet to begin, but there are already some coaches on the proverbial hot seat. Last year, no coach was fired during the season. Can you believe that? Every team has the same coach as they did last year, and not surprisingly, the "first coach to be fired odds" are similar to the list from last year.
| Coach | Team | 10/17 (Bookmaker) |
| --- | --- | --- |
| Fred Hoiberg | CHI | +250 |
| Alvin Gentry | NOP | +300 |
| David Joerger | SAC | +400 |
| Frank Vogel | ORL | +600 |
| Nate McMillan | IND | +700 |
| Jason Kidd | MIL | +800 |
| Dwane Casey | TOR | +1300 |
| Field | Field | +400 |
Last year's favorite at the beginning of the season, Fred Hoiberg, finds himself in the same situation this year. He managed to get his team to the playoffs and make the series with the Celtics competitive (before Gerald Green showed up), but this year is going to be a whole lot tougher. Bye-bye Jimmy Butler, bye-bye Dwyane Wade, bye-bye Rajon Rondo. Not his fault, but the Bulls are destined to suck this year.
Alvin Gentry is not that far behind him at +300. After the Pelicans added DeMarcus Cousins last season, they went just 10-13. I know the west is stacked, but a team with Boogie and Anthony Davis needs to do better than that. They've certainly had some time to plan for this season and there should be better chemistry, but if Gentry and the Pelicans get off to a bad start, he is certainly a candidate to get the boot.
One name that is intriguing is Jason Kidd. The Bucks went 42-40 last season, good for the sixth seed in the east, but not exactly great. They have the Greek Freak, one of just three "tier one" players in the league, as well as developing young stars in Jabari Parker and Malcolm Brogdon. This team has the potential to push for 50 wins and it wouldn't surprise me if they get rid of Kidd, who went just 36-46 against the spread last season, third worst in the league. Maybe come up with better ways to delay the game next time.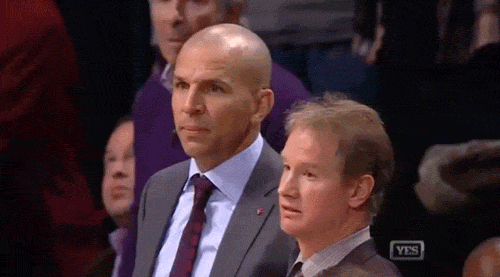 If someone does get fired, books will usually repost odds for "next coach" to be fired. Follow the new @ActionNetworkHQ Twitter account as the NBA betting and DFS seasons are about to begin.