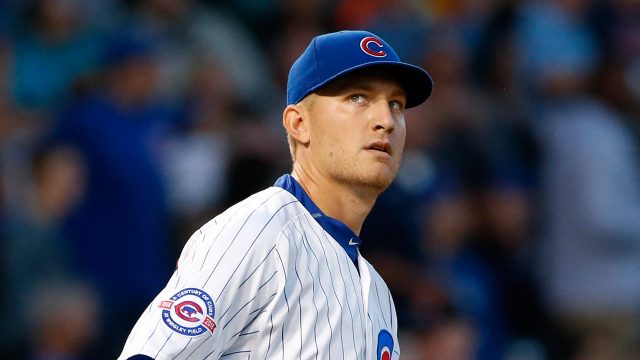 Money Not In Favor of Cubs Winning Their 5th Straight
The Cubs sucked during the first half of the season. Plain and simple. They couldn't get hot for any extended amount of time and struggled to re-take the division lead until late June. They seem to be hitting their stride as of late, though, and hope that Mike Montgomery will lead them over Asher Wojciechowski and the Reds for their fifth straight win.
Public bettors seem confident that they can continue their winning streak, but sizable wagers on the Reds suggest that sharper bettors think otherwise.

At the time of publication (1:40 PM eastern), the Cubs are getting over three quarters of bets, but just about 30% of  the dollars. As a result, their line has dropped 22 cents at both Pinnacle and Bookmaker, two of the sharpest offshore, market-setting books.
Much of this line movement can be attributed to a reverse line move at about 11 AM eastern. This caused the Reds to move from +135 to their current line of +122 at Bookmaker.

The Reds pitching staff has been a puddle this season and failed to get their team a victory last night despite their offense providing nine runs of support. Their starters have an MLB-worst 5.99 ERA, but thank god for that bullpen! They've managed to have the second worst bullpen in the MLB with a 4.69 ERA…not too shabby, eh. The Reds are far from a great ballclub, but division dogs with high totals have provided value historically.
For money percentages and reverse line moves on all games, try our pro membership. You'll also receive or in-house best bets and contrarian picks (up over 90 units on the season) and access to our nightly betting hangouts.
Follow us on Twitter @SportsInsights for more betting trends, blog posts, injury news, and more.