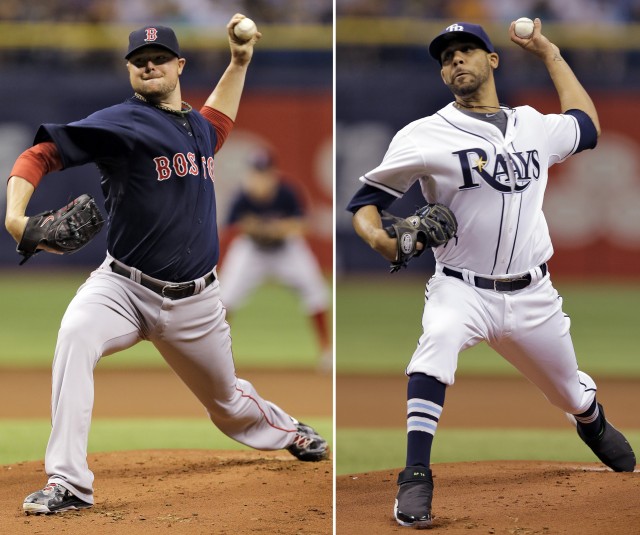 MLB Trade Deadline: Impact on Future Odds
Today's MLB trade deadline may have been the busiest in years, with a number of superstar players changing teams. Among the most prominent names are Jon Lester, David Price, John Lackey, Yoenis Cespedes, Allen Craig, Asdrubal Cabrera and Martin Prado.
Analysts will argue for weeks (and possibly longer) about which teams were winners and which were losers, but we're more interested in how each of these trades will impact the futures market. In order to do so, we're going to examine each of the major trades and analyze the futures from before and after the trade deadline.
Note: Odds reflects changes from 7/30 to 8/1 at Sportsbook.com
1. Tigers trade OF Austin Jackson, LHP Drew Smyly and SS prospect Willy Adames in 3-team trade for Rays LHP David Price | Mariners trade 2B/SS Nick Franklin for OF Austin Jackson
Detroit Tigers: +600 to +360
Seattle Mariners: Unchanged at +3,000
Tampa Bay Rays: Unchanged at +3,000
2. Athletics trade OF Yoenis Cespedes and draft pick for Red Sox LHP Jon Lester and OF Jonny Gomes
Oakland Athletics: +500 to +350
3. Cardinals trade 1B/OF Allen Craig and RHP Joe Kelly for Red Sox RHP John Lackey
St. Louis Cardinals: +1,200 to +1,800
Boston Red Sox: Unchanged at +10,000
4. Nationals trade IF Zach Walters for Indians SS Asdrubal Cabrera
Washington Nationals: Unchanged at +1,000
Cleveland Indians: Unchanged at +5,000
5. Yankees trade INF prospect Peter O'Brien for Diamondbacks 2B/3B/OF Martin Prado
New York Yankees: Unchanged at +2,000
Arizona Diamondbacks: Unchanged at +100,000
[adrotate group="4″]