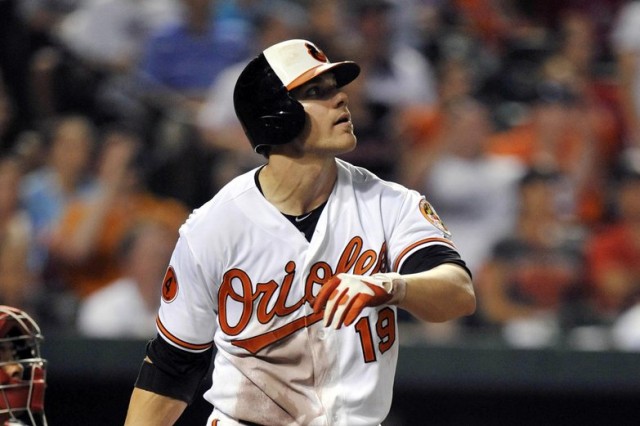 MLB Totals: How to Profit Off the Dog Days of Summer
For baseball fans, the All-Star break represents a temporary reprieve from betting.
Without any action to get down on (besides the Home Run Derby and Midsummer Classic itself), sharp and square bettors alike are forced to take a step back, reflect on their first-half performance, re-examine winning and losing strategies and prepare for the second-half of the season.
At Sports Insights, the All-Star break allows us to do the same.
Here at headquarters, we have been re-testing our formulas, updating our archived data and searching for new, profitable strategies to use for the remaining months of the MLB season.
With much of the country trapped in a sweltering heat-wave and the hottest summer months (August and September) about to begin, we wanted to examine whether this annual rise in temperature presents any value to second-half MLB bettors.
To do so, we consulted our BetLabs software, which allows users to comb through our vast historical database to create their own betting systems by using a variety of filters.
In this particular case, we focused on the Over/Under when the game-time temperature is 90 degrees or higher.
Here is what we discovered:

As you can see, since the 2010 season, anytime the game-time temperature is 90 degrees or more, betting the OVER (specifically when it is between 7 and 8.5) has produced in an impressive 52-37 record (58.4% win rate) and 13.6% ROI.
Our initial belief was that as the weather heats up, more MLB totals would go OVER due to pitchers becoming more easily fatigued and the air being less-dense — therefore allowing the ball to travel further and produce more runs.
It looks like we were right.
[Interested in seeing Bet Labs in action? Signup for a Free Live Demo]
What do you think?
Will you be adopting this system and using it during the second-half of the MLB season? Is it too general in its scope? Are we failing to mention any contributing factors that may help or hurt this strategy?
Please feel free to add your comments below and be sure to follow us on Twitter (@SportsInsights) for late-breaking news and important sports betting information.