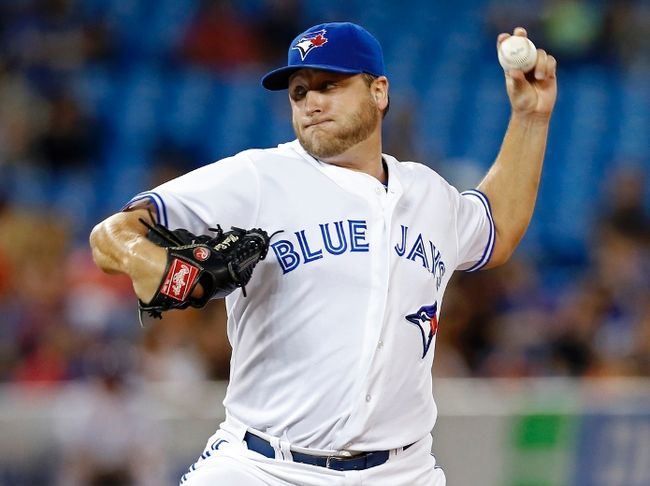 MLB Betting: Most Profitable Pitchers at Home
Our Bet Labs archive includes historical data for every game played since 2005 and includes a variety of filters that subscribers can use to create winning betting systems. Using this historical database, we decided to examine which starting pitchers had been the most profitable to bet on.
One of the trends we have noticed over the years is that home field advantage tends to be undervalued in baseball, which can be easily explained. Unlike sports like basketball and football where the main advantage for the home team is the crowd factor, baseball actually has more tangible advantages including final at-bats and rosters built to capitalize on the dimensions of their home ballpark.
Using this information, we decided to see which starting pitchers had been most profitable for bettors in home games. To do this, we simply selected home teams from the "Home/Visitor" filter and layered on the "Pitcher" filter under the "Player/Coach Info" tab.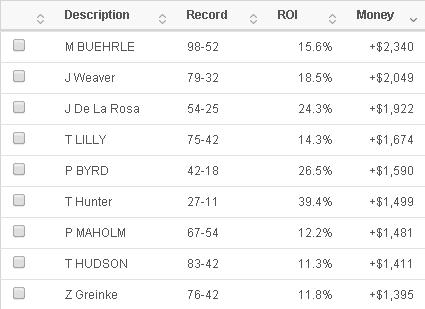 As you can see the Blue Jays 35-year old lefty, Mark Buehrle, has been the most profitable starting pitcher to bet at home since 2005. Unfortunately, many of the other names on this list are either out of baseball or do not currently have a spot in the rotation. Paul Byrd has been out of baseball since 2009, Ted Lilly retired over the off-season, and Tommy Hunter is currently serving as the closer for the Baltimore Orioles.
Over the course of Buehrle's 15-year career, the quick-pitching left-hander has pitched for the Chicago White Sox, Miami Marlins and Toronto Blue Jays and has been profitable at all three stops. The table below, which can be found by clicking the "team" filter in Bet Labs, shows Buehrle's performance for each team.

We offer a 6-day Bet Labs trial for anybody interested in creating their own winning MLB systems and discounted rates for customers looking for long-term packages. Have any questions for the staff at Sports Insights? Utilize our live chat to speak with a customer service representative or e-mail us at help@sportsinsights.com.
[adrotate group="3″]