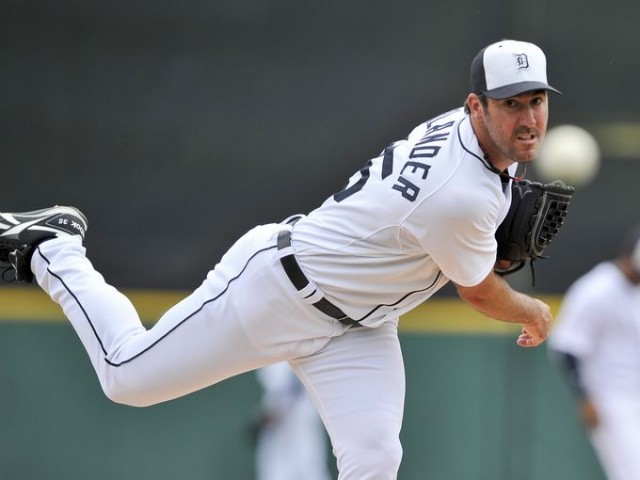 MLB Betting Lines: Action vs. Listed Pitcher
Although it may not be as popular in the betting community as fan-favorites football and basketball, the sharpest bettors relish the MLB season as it is arguably the best sport to wager on. With 162 games per season and very precisely defined statistics, there is a large pool of data available for creating winning betting systems.
Before the start of every new season, we detail the sweet spots for betting against the public in baseball and we constantly preach the importance of shopping for the best line before placing your wager. However, unlike other sports the betting line for a baseball game is dictated in large part by the starting pitcher for that day.
As an example, we'll look at a 2013 game between the Detroit Tigers and Cleveland Indians. Justin Masterson was initially listed as a +110 underdog before being scratched just hours before first pitch. The game was taken off the board and Carlos Carrasco was named the new starting pitcher. When the line re-opened, the Indians were installed as +165 'dogs. That's a 55-cent line move based on a pitching change.
These types of last-minute swaps are surprisingly commonplace, which is why most sportsbooks will offer the option of taking "listed pitcher" or "action" when placing a moneyline bet.

If you choose to bet the "listed" starting pitcher, your bet will only be valid if the pitchers listed at the time you placed your wager take the mound as scheduled. That means if you take the "listed" pitcher (i.e. Justin Masterson in Saturday's Cleveland example), then your bet would be canceled if the expected starter is scratched before the first pitch.
If you take "action", all moneyline wagers will be valid. That means that even if there is a pitching change, you would be locked into your original bet with a revised moneyline based on the new pitchers. Most sharp baseball bettors avoid taking action because it gives up an element of control and negates all of your previous analysis. It's far preferable to take the listed pitcher and then decide whether you still like either team at the new, adjusted price.
In the previous example where Justin Masterson was replaced by Carlos Carrasco, it's possible that a bettor found that Masterson and the Indians were offering value as a small underdog. However, if you took "action" then you would be forced to take Carrasco at +165 — the new opening moneyline. It's entirely possible that Carrasco is still offering value, but sharp bettors would prefer to re-run their analysis to determine whether the game still warrants a wager.
Some sportsbooks will allow you to choose only one of the "listed" pitchers. For example, bettors can take Jake Arrieta against the St. Louis Cardinals and the bet would be deemed no action if Arrieta is scratched. However, even if the Cardinals changed starting pitchers your bet on Arrieta would not be affected — you would just be locked in at the new opening line.
It can be frustrating to run your analysis, lock in a good price, and still have your bet voided by a pitching change. However, all of that research is immediately nullified when the starting pitcher is scratched. That's why we almost always recommend taking the listed pitcher.
Do you have any questions about when to take action versus listed? Make sure to leave a comment in the section below and check out our free MLB odds page for the latest lines, betting trends, injuries, futures and more.