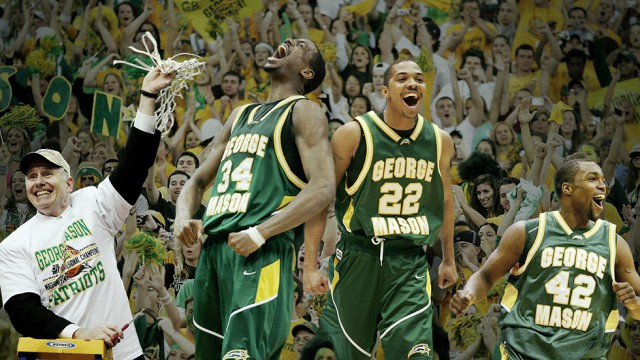 March Madness Bettors Should Be Wary of the Trendy Underdog
Every year when March Madness rolls around, most of the water cooler discussion involves the same few topics: Final Four picks, the bizarre selection methodology by significant others and favorite Cinderella picks. The NCAA Tournament seems to be defined by the huge upsets and unlikely storylines, but has this perception created contrarian value for bettors?
[ Try Sportsbook Insider Pro for 4 days with our Pro trial! ]
At Sports Insights, one of our main philosophies is to fade the public and take an unpopular viewpoint. Whenever the public zigs, we zag. This strategy may be simple, but it's also proven to be quite profitable historically.
In the sports betting marketplace, we often reference two types of bettors: "sharps" and "squares." A majority of bettors are considered to be squares — casual weekend warriors who place their wagers mainly based on instinct. These individuals overwhelmingly pound favorites and overs, which has historically created value on underdogs and unders.
On the other hand, sharps are typically defined as wise guys or betting syndicates who place large bets based on data analysis, historical trends and model building. These individuals (or groups) can single-handedly move the market by spreading five- to six-figure bets across multiple sportsbooks.
During the regular season there are a comparatively low number of "square" college basketball bettors, so oddsmakers will usually adjust their lines based on sharp action. That behavior changes during March Madness where casual bettors emerge from the woodwork in droves to bet on the tournament. Interestingly, this actually mirrors the NFL playoffs, where the influx of square bettors causes a seismic shift in the sports betting marketplace.
For both sports, there are two massive changes from the regular season to the postseason:
Square bettors are more prone to taking underdogs because they're happy to simply take the points if two high caliber teams are playing.
The influx of square money magnifies the value of betting against the public. With so many casual bettors, sportsbooks can more easily mitigate their risk from sharp action.
Since square bettors are prone to overvaluing sleeper teams from their bracket, we believed that there would be value fading these public underdogs. Put another way, we believed that it would be lucrative to take favorites that were being ignored by public bettors.
Using our Bet Labs software, we quickly found that teams receiving less than 50% of spread bets have gone 362-329 ATS (52.4%) during the NCAA Tournament. Since sportsbooks typically charge -110 juice to place a bet, most bettors need to win 52.38% of their bets just to break even. We had uncovered a slight edge by betting against the public, but it wasn't profitable. However, we noticed that there was a massive schism between favorites and underdogs.
Since 2005, underdogs receiving less than 50% of spread bets have gone 265-254 ATS (51.1%) while favorites receiving less than 50% of spread bets have gone 96-75 ATS (56.1%). This proved that there was value fading the trendy underdog, but we knew that the system could easily be improved. Earlier research had found that large underdogs were profitable during the postseason, so we wanted to eliminate those teams from our sample.
Underdogs of 8+ points have gone 460-414 ATS (52.6%) in conf tourney games including a 135-96 ATS record (58.4%) in the finals & semifinals.

— Sports Insights (@SportsInsights) March 10, 2016
It's true that large favorites have historically performed at a low level across all six major sports and we also understood that most bettors will pick large favorites to win straight up in their bracket. Many squares will place their wagers based on whichever team they believe will win straight up, and we believed that this fact would make it more advantageous to take small contrarian favorites. Needless to say, we were right.
Over the past decade plus, teams fitting this criteria have gone 80-54 ATS (59.7%) with +21.56 units won and a 16.1% return on investment (ROI) heading into this year's tournament.

At the time of publication, there were three teams fitting this criteria for Thursday's games and another four games fitting this criteria for Friday's. Bet Labs users are able to copy this system directly from our Think Tank to receive all current game matches for this system and many others. Bettors are also able to view the latest odds and trends from our free college basketball odds page.
Have any questions for the staff at Sports Insights? Utilize our live chat to speak with a customer service representative or e-mail us at help@sportsinsights.com.
David Solar is the Content Manager at Sports Insights and can be reached directly at David@SportsInsights.com.
3/21/16 Update: This system went 3-0 ATS on the opening day but 0-5 ATS on Friday. It bounced back to go 3-0 ATS in the Round of 32 which was our highlighted sweet spot, pushing the overall record to 86-59 ATS (59.2%).