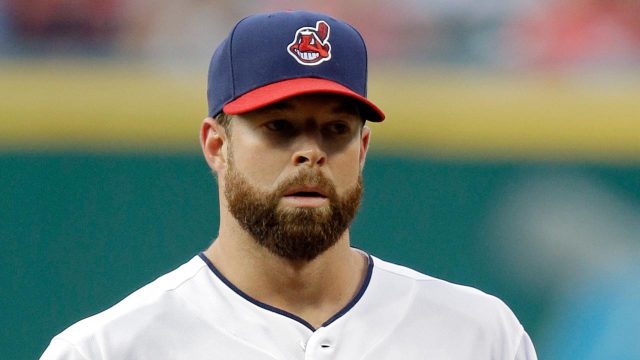 Kluber a Pooch Against Yankees Young Gun
Tonight, the red-hot Indians visit Yankee Stadium to take on the Luis Severino and the Yankees. With their ace Corey Kluber on the mound, they probably weren't expecting to be the underdog, but that is just the case.
Severino may not be a household name yet, but the 23-year-old has the fourth highest fWAR among pitchers in the MLB after a very disappointing 2016 season.
With Kluber having such a terrific season and track record over the past few years, the Indians are getting 69% of bets. However, they've gone from -115 to -101 at Bookmaker, one of the sharpest offshore books, since opening.
As you can see, the percent of dollars is much closer to 50/50, meaning the larger average wagers have been placed on the Yankees up until this point (1:15 PM eastern). This surely helps explain the reverse line movement.
Now, I wouldn't call anyone taking Kluber at an even payout a bozo. There's a chance buy-back may take place before the game starts so if you aren't buying into the current trends, taking the Indians now would probably be the way to go.
If you are interested in seeing the percentage of dollars for every game on the board, you'll need our pro membership. In addition, you will get best bet and contrarian picks (up over 100 units this year!), bet signals, and access to our nightly betting hangout.