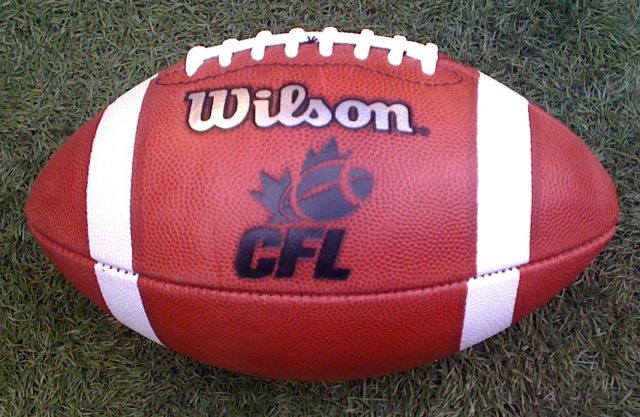 How to Bet on the CFL
The 2016 Canadian Football League (CFL) season kicked off on Thursday, June 23 and will conclude with the 104th Grey Cup on November 27. Although it may not have the popularity of major US sports leagues, we did some research and we determined that there's tremendous opportunity for you.
Some of the market-setting sportsbooks, including Bookmaker.eu, take $5,000 max bets on CFL games. Those limits are much higher than other tertiary sports like the WNBA or MMA.
This season the CFL will receive increased exposure with more games televised on the ESPN networks and the debut of CFL DFS at DraftKings. We break down exactly what you should know about this niche sport.
Betting Against the Public
We always preach the value of betting against the public. It's one of the simplest methods of contrarian betting, and we've proved it to be an effective strategy across the six major sports leagues. However, we've also found that there's a direct correlation between the volume of bets placed on each game and the value of fading the public.
It's human nature to root for winners and scoring, which is why the public loves to bet favorites and overs. Unfortunately, there aren't enough "square" CFL bettors to move markets which we assumed would negatively impact the value of betting against the public. As it turns out, contrarian betting continues to be a profitable strategy.
Since 2005, underdogs have gone 445-374 ATS (54.3%) which is well above the 52.38% threshold that you must hit in order to profit in the long-term. When these teams are receiving less than 50% of spread bets, that winning rate improves from 54.3% to 55.4%. We then focused on teams receiving no more than 40% of spread bets, and that number jumped to 56.9%.
What's interesting is that although contrarian underdogs have thrived, favorites being ignored by the public have struggled. Over the past ten seasons, favorites receiving less than 50% of spread bets have gone just 127-124 ATS (50.6%) which would have resulted in a loss of -1.79 units.
Unders With High Totals
Just like every other major sport we've examined, we've once again found that the public have overwhelmingly favored the over and that has created value on the under.
Looking at our historical database, we found that the under has gone 456-376 (54.8%) with +60.93 units won. That means that if you bet $100/game, you would have earned $6,093 by taking the under in every CFL game since the start of the 2005 season.
In other sports, we've found that the under tends to perform well in games with high totals while the over has added value in games with low totals. We did some research and we found the same to be true for CFL. When the closing total is at least 48.5, the win rate increases from 54.8% to 55.6%. When the closing total is at least 52.5, that win rate soars to an astounding 60.3%.
If you look at the screenshot below, you'll see this basic strategy has provided consistently profitable returns:
We're sure you've heard us say this before: we recommend buying on bad news and selling on good news as part of a contrarian strategy. We did some analysis by examining at our historical database and we determined that basic approach has also been very profitable for CFL.
Sportsbooks shade their lines to exploit human tendencies, and the public are typically unwilling to take teams who are coming off a blowout loss or are in the midst of a prolonged losing streak. If you go against the grain and taking an unpopular viewpoint, you can capitalize on artificially inflated lines.
We found that teams who have lost at least two consecutive games have gone 179-119 ATS (60.1%) in their following game. When that team is favored in spite of their losing streak, that winning percentage increases from 60.1% to 62.2%.
Do you want an even easier contrarian strategy? Since 2005, teams coming off a loss have gone 400-355 ATS (53.0%). We took it one step further and hid duplicates to account for games when both teams are coming off a loss, and the record jumped to 243-198 ATS (55.1%).
Though teams coming off a loss have provided a slight edge, teams who were blown out in their previous game have been extremely lucrative. You may not want to bet on a team that looked thoroughly overmatched in their most recent game, but it's that common sentiment which actually creates opportunity for you.
According to our analysis, teams who lost their previous game by at least 17-points have gone 120-92 ATS (56.6%) with +22.97 units won. When their opponent is receiving a majority of public support, we found that the win rate jumps to 59.5%.
Fade Elite Teams
A large part of our contrarian strategy involves going against public perception and challenging conventional wisdom. Most uneducated or "square" bettors tend to overvalue the league's elite which is why there's typically value fading teams atop the standings.
Looking at over ten years of our data, we've found that teams have gone 191-159 ATS (54.6%) when their winning percentage is less than 60% and their opponents winning percentage is at least 60%. We also determined that when the inferior team is the underdog, the win rate increases to 57.1%.
These basic strategies have all been proven to be effective when betting on the NFL, so it was eye-opening for us to prove that they remained profitable for CFL despite the massive difference in popularity.
Thanks for reading! Stay up to date with the latest odds and trends by visiting our free CFL odds page.