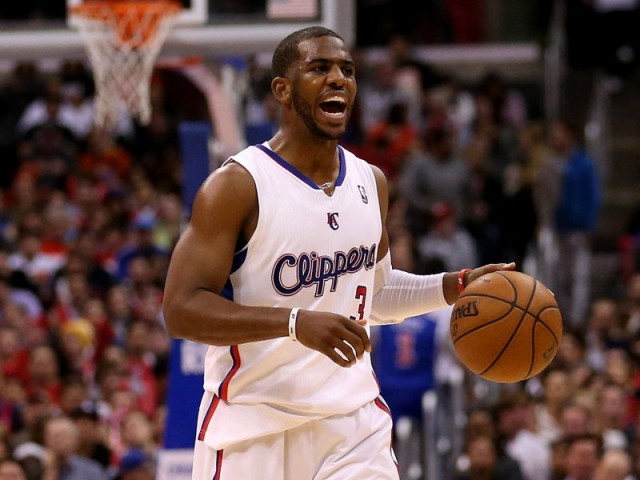 How Does an Injured NBA Superstar Affect the Betting Value?
Tonight in Los Angeles, the Western Conference's top two teams will square off as the Clippers host the Oklahoma City Thunder. In what could easily be a preview of the conference championship, LA's "other" team opened as a 2-point home favorite and, according to our NBA betting trends, are currently receiving just 31% of spread bets.
Historically when two elite teams like this meet up, we see a relatively even public betting split. So what explains this type of discrepancy? Last night Clippers' All-Star point guard Chris Paul re-aggravated a knee injury, putting his status in question for tonight's game. As word spread of Paul's injury, we saw immediate line movement across the sports betting marketplace with the Clippers moving from a 2-point favorite to 1-point underdogs.
On the season, Paul is averaging 16.6 points, 3.5 rebounds, 9.7 assists and a league-leading 2.6 steals per game. CP3's value to this team cannot be overstated as not only will he start the All-Star game for the West squad but, at +650, Paul trails just LeBron James and Kevin Durant in the MVP race.
Back in November, Ben Roethlisberger suffered a shoulder sprain and we decided to determine what the true value of an elite NFL quarterback is. In the case of Big Ben, we saw that the drop off from Roethlisberger to his back-up (Byron Leftwich) was worth approximately six points.
In this case, we see that Paul's potential absence is worth just three points. What makes this even more interesting is the case of Derrick Rose. When the 2010-11 MVP went down with an injury last season, we saw the line move between 4.5 to 5.5 points depending on the sportsbook. Is Rose a significantly better player than Paul? No, but he was undeniably more valuable.
When Rose went down with an injury, C.J. Watson was thrust into the starting lineup. Although Watson is a serviceable back-up (career averages of 13.5 points and 4.5 assists per 36 minutes), he is clearly not a starter in this league. On the flip side, Clippers back-up point guard Eric Bledsoe has been coveted by a number of teams who believe the former Kentucky Wildcat is a star-in-waiting.
The third year guard is averaging 8.7 points, 2.9 rebounds and 2.7 assists in just less than 20 minutes per game this season. If we assume a starters playing time (36 minutes per game), we extrapolate averages of 16.5 points, 5.5 rebounds and 5.1 assists — not to mention what would be a league-best 2.9 steals per game.
Obviously the extremely one-sided spread betting percentage indicates that the public is overvaluing Chris Paul, which may create betting value on the Clippers.
We will continue to monitor Paul's health as game time approaches, but make sure to stay up to date on the latest injuries by downloading our Injury Reporter app or checking in with our twitter page.
Do you think Paul's injury is worth more to the betting line? Can Eric Bledsoe adequately replace an MVP candidate? Please leave any thoughts or questions in the comment section below.