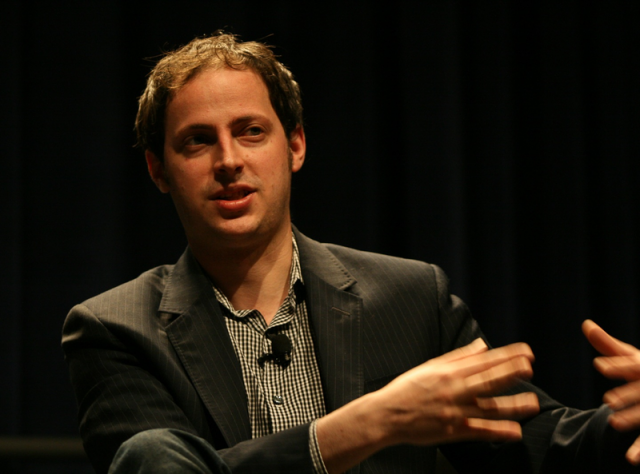 Examining Nate Silver's NCAA Tournament Projections
When it comes to March Madness, everyone seems to have their own style and strategy when filling out their NCAA tournament bracket. Some of us focus heavily on won-loss record, or head-to-head matchup history and the prevalence of star players, while others are swayed by big-name head coaches, media hyped teams or how certain college basketball squads played in their conference tournaments.
However, as many of us know, it isn't always the self-proclaimed basketball guru (you know, the one who boasts about staying up late to watch every mid-major team) who wins the office pool.
More often than not, it's the co-worker who knows absolutely nothing about basketball and chooses his or her bracket based upon which mascots they like or which cities they enjoy visiting.
Which brings us to Nate Silver's NCAA Tournament Projections
Silver, one of America's most popular and well-respected statisticians, is known mostly for his critically acclaimed FiveThirtyEight political blog in the New York Times, and for good reason. In the 2008 Presidential Election he correctly predicted the winner of 49 out of 50 states (and all 35 Senate races). He followed that up with an even more impressive feat — going 50 for 50 in the 2012 race.
In 2009, Silver was named one of the World's Most Influential People by Time magazine. His book, The Signal and the Noise, was named the best non-fiction book of 2012 by Amazon.com.
However, Silver's expertise isn't limited to just politics. In 2002, he developed a player evaluating system called PECOTA, which popularized the use of sabermetrics and advanced scouting in baseball (think Moneyball). Silver then sold his model to Baseball Prospectus, who still uses the system to evaluate players today.
While Silver doesn't disclose the juicy details of how he formulates his NCAA tournament projections, he does share a few interesting tid-bits that every prospective "Bracketologist" should be mindful of.
-Instead of RPI (aka the Ratings Percentage Index), Silver focuses more closely on each team's margin of victory during the regular season.
-Silver factors in each team's preseason rankings to account for their overall talent level.
-Injuries, like the loss of Jordan Adams for UCLA and return of Ryan Kelly for Duke, are taken into account when measuring a team's overall "strength".
-Travel distance, which, as Silver points out, determines if a team is playing a "road" tournament game versus a "home" tournament game.
Silver's Final Four NCAA Tournament Projections by Region
Midwest – Louisville has a 52.9% chance to reach the Final Four, followed by Duke at 18.3% and Michigan State at 10.6%.
South – Florida has a 37.1% chance to reach the Final Four, followed by Kansas at 31.6% and Michigan at 12.8%.
East – Indiana has a 52.3% chance to reach the Final Four, followed by Miami at 12.7% and Syracuse at 11.7%.
West – Gonzaga has a 33.4% chance to reach the Final Four, followed by Ohio State at 23.8% and Wisconsin at 9.5%.
Silver's Projections to Win it All
Louisville is most likely to win the Tourney at 22.7%, followed by Indiana at 19.6%, Florida at 12.7%, Kansas at 7.5% and Gonzaga at 6.1%.
This compares quite similarly to the future odds at Bovada where Louisville and Indiana are listed as 5/1 co-favorites. Interestingly, Florida has the third best odds at 7/1 despite being a 3-seed.
Closing Thoughts
One of the greatest aspects of March Madness is the unpredictability. You can fill out 50 different brackets but once the Big Dance kicks off, there will surely be an upset that blows everything up. Just last year we saw little known Norfolk State take down powerhouse Missouri while Lehigh ended up shocking Duke.
In addition, there's almost sure to be a Cinderella team that comes out of nowhere to captivate the nation and make a deep run (think George Mason, VCU and Butler in recent years).
As a result, it's important to note that Silver is projecting what is most likely to happen, not what will happen.
What do you think?
Will you take into account Silver's NCAA tournament projections when filling out your bracket? Or will you stick to your own personal strategy?
Moreover, does new-age data analysis have a seat at the table when applied to topics other than baseball and politics? Or is the NCAA Basketball Tournament the one avenue where no matter how much you study or crunch the numbers, there is simply no way to forecast the ultimate outcome?
No matter what, make sure to check in with our College Basketball Betting Trends to view the latest lines and see where the public is betting throughout March Madness.