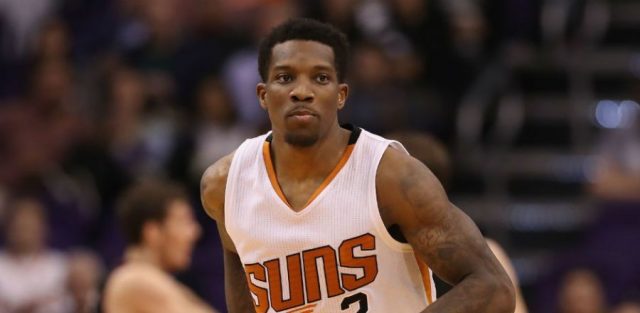 How Does the Eric Bledsoe Trade to the Bucks Impact Bettors?
#WojBomb
Phoenix finalizing deal to send Eric Bledsoe to Milwaukee for Greg Monroe and a first-round draft pick, sources tell @ZachLowe_NBA and me.

— Adrian Wojnarowski (@wojespn) November 7, 2017
The Eric Bledsoe trade drama has come to an end. A couple weeks back, the Bucks were +800 at MyBookie to land Bledsoe after his initial passive aggressive Twitter remark. Just how much does this trade help the Bucks, though?
With the NBA being so top heavy, this deal hasn't impacted futures a ton. However, their chances of grabbing the central division have improved a bit. At BetOnline, the Bucks went from +650 to +400 to win the division, while the Cavs fell from -600 to -500. Despite Cleveland's troubles, oddsmakers still believe they'll be fine when games start mattering. The Bucks have been on a skid of their own, though, dropping three straight games after a strong start to the season.
The Bucks eastern conference odds moved from +900 to +850 at BetOnline, a 0.53% increase in implied probability, while their title odds improved from +2200 to +2000.
Though BetOnline is giving Milwaukee a fighting chance, the sharper Bookmaker.eu isn't phased. They have Milwaukee at +8000 to win the NBA title and did not move their odds following the trade.
On a game-by-game basis, Bledsoe is sure to help the Bucks, though. On the Suns, Bledsoe was seen as a "Tier 4" player, worth 1-2 points to the spread. According to Scott Cooley of Bookmaker, he will now be a "Tier 3" player, worth 2-3 points. "He obviously makes them a better, more complete team, so oddsmakers will adjust for that, and in turn making him a tad more valuable on a nightly basis. If it was a team with more than one superstar, his value would likely be unchanged."
Devin Booker was also seen as a "Tier 4" player before the deal and will also be moved to a "Tier 3" according to Cooley.
Follow @SportsInsights, @FantasyLabsNBA, and @ActionNetworkHQ for more NBA news and analysis.