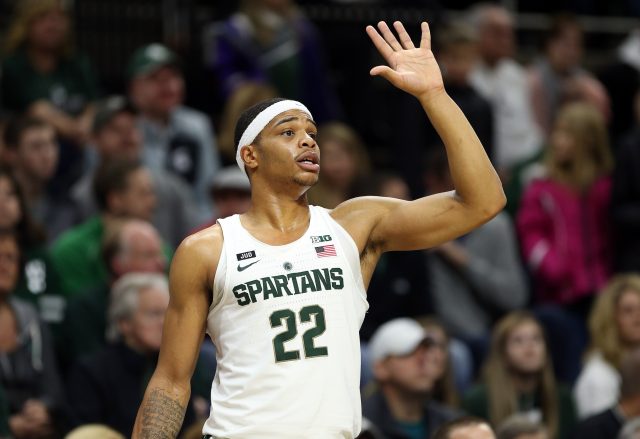 Early Money Pouring in on Nation's Top College Basketball Team
Tonight, in what is currently the most heavily bet game of the evening, the #1 Michigan State Spartans host Maryland in a Big-10 showdown. With the game set to be televised on Fox Sports 1, plenty of casual bettors will place bets for excitement as they hunker down and wait out the bomb cyclone wreaking havoc outside their abodes.
Not surprisingly, bets and dollars are all over the Spartans so far, causing the line to shift substantially.

This morning, the line had moved all the way to -16 at Bookmaker, but there has since been slight buyback on Maryland.
Even with the line moving towards Michigan State, there are plenty of reasons why they could be considered a bad bet in this scenario. Betting against the public against top 3 teams, ranked teams in conference play, and teams with four straight covers are all part of this year's Betting Against the Public Report and guess what? Maryland is a match for all three. Not to mention, betting against the public is much better in heavily bet college basketball games.
For the latest lines and percentages, check our free NCAAB odds page. 
Photo via Mike Carter – USA Today Sports