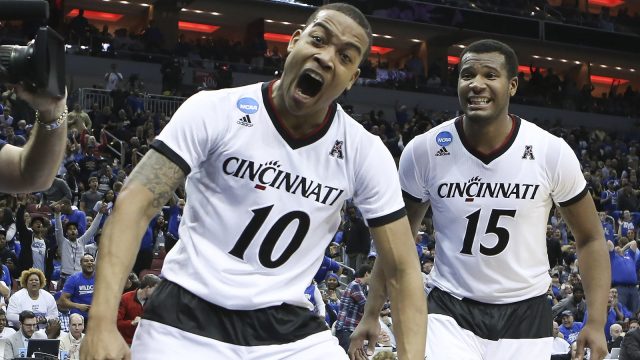 Cincy Biggest Favorite of the Season Thanks to Morning Movement
Tonight, there are only nine college basketball games—definitely one of the skimpier slates we've had since the season began. One game definitely caught my eye, though. I'll give you a hint: it's the one with a 41-point favorite.
We have the #12 Cincinnati (6-0) squad playing host to Alabama State. No, not the big-three Alabama team, but the 0-6 Alabama State team.
Last night, this showdown opened with Cincy as a casual 38-point favorite, the second highest line of the season behind Minnesota's -39 against Alabama A&M last week. Pretty standard stuff if you ask me. Guess what? It wasn't high enough!

Over the past few hours, the line has been heading in the Bearcats' favor. They are getting close to 80% of the early bets, so bettors clearly aren't shying away from this whopper of a line.
Not only is this line the highest of the season, it's approaching the highest we've ever tracked. Since 2005, there has only been one larger favorite. UNC was -43.5 against NC Central back in 2009 and they won by 47. There have been two other teams who closed at -41, most recently Duke vs. Furman in 2014. They only won by 39…that line was wayyy off.
Since there has barely been any games of this nature, let's take a look at how 30 point favorites have done.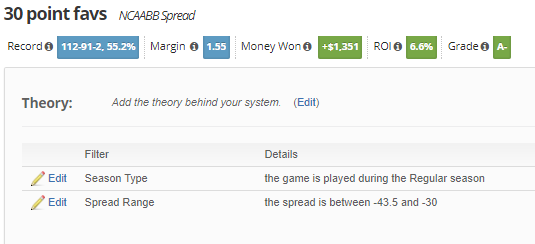 Since 2005, they've covered over 55% of the time in the ~200 games we've tracked. However, in recent years, they've done notably better than that. Since 2013-14, 30-point favorites have gone 61-31 ATS, covering 66% of the time.
All Bama State has to do is lose by 40 points in a 40-minute basketball game. Seems like an easy task, but apparently it's tougher than it looks.