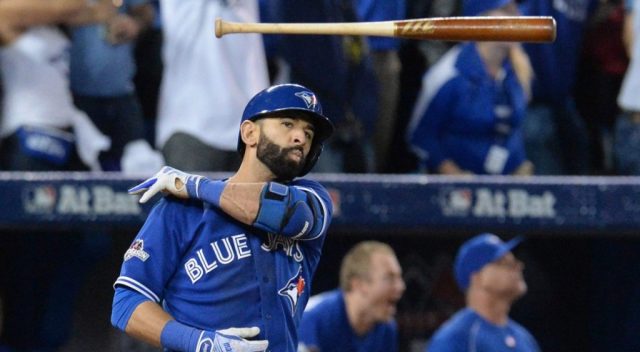 Buy Low and Sell High During the MLB Season
What on earth is going on with the Blue Jays? And the Giants? These teams were supposed to be playoff contenders, but they're currently two of the three worst teams in baseball. Obviously, the injury bug hasn't helped, but it doesn't completely excuse their horrendous records.
Is it time to give up on them? The answer, in short, is no. They've probably dug themselves into too big of a hole to compete for their respective division titles, but they're better than they're playing right now.
Let's look at teams that made the playoffs in the previous year that are .500 or worse after the first month.
Teams in this situation have won at a 54.3% rate in May and June and have earned bettors over 56 units since the start of the 2005 season. Over a significant sample size, that's good for a respectable 3.4% return on investment (ROI). Right now, the Blue Jays and Giants, along with the Rangers and Mets, fit this trend. With the threshold being the .500 mark, the Cubs, Red Sox, and Dodgers are just a couple of losses away from joining the party.
These two months are the prime time to take these teams. This is because public bettors begin to give up on them too early and take the other side, creating value on these underachievers. Oddsmakers may also catch the recency bias bug and shade their lines towards the opposing teams. For example, the Blue Jays closed at +166 against the Yankees two days ago with Marco Estrada, one of the most underrated pitchers in the league, facing Luis Severino. The Yankees have been great and the Blue Jays have been awful, but that line is bananas.
You may wonder if you can just take any old crappy team after the first month and hope they turn it around…you can't…and they don't.
| .500 or Worse Teams In May or June | Record | Units | ROI |
| --- | --- | --- | --- |
| Made Playoffs Previous Year | 905-763 | +56.5 | 3.4% |
| Missed Playoffs Previous Year | 4003-4486 | -193.5 | -2.3% |
The non-postseason counterparts have lost close to 200 units and have an ROI that is close to 6% worse.
A similar phenomenon occurs when looking at the opposite end of things: teams that are super hot out of the gate generally fall back to the crowd. What we will focus on is fading these hot teams until they cool off to a reasonable degree.
It has been profitable to take underdogs against teams with 60% winning rate or better (97+ win pace) after the first month of the season. That's particularly true if you are betting against the public and fading a red-hot team.
Criteria
Record
Units
ROI
Opp win rate >60%
929-1244
+54.1
2.5%
Team getting < 40% of ML bets
Opp win rate >60%
762-1006
+93.6
5.3%
Team getting < 40% of ML bets
Opp win rate >60%
Opp won at least 7 of last 10 games
383-461
+93.4
11.1%
You can see that on its own, fading teams with a .600 record from May to July results in a 2.5% ROI. That's pretty good given the large sample, however, if you strictly look for situations to bet against the public on these teams, your return more than doubles.
The last row adds a stipulation that I particularly like: betting against these teams when they're in the midst of a hot streak. If they have won at least seven of their past ten games, the public likely thinks they are invincible and bookmakers will surely start shading their lines a bit as well. This results in a juicy opportunity to take the other side because, as we know, it is very rare for a team to win at such a high clip for an extended amount of time.
Casual bettors often overrate the league's top teams and underrate the league's worst teams. They overreact to recent results and love chasing teams during a prolonged winning streak. This behavior typically leads to shaded opening lines and one-sided public betting, and exploiting these artificially inflated lines is a hallmark of our contrarian philosophy. It may sound simple, but buying low on underachieving playoff teams and selling high on the league's elite is a simple way to build your bankroll during baseball season.
Looking to exploit these trends throughout this season? Our free MLB odds page features real-time odds, public betting trends, injury updates and many other unique features that allow bettors to make smarter bets.
If you have any thoughts or questions, feel free to reach out to the Sports Insights staff by utilizing our live chat feature, commenting below, or emailing us at help@sportsinsights.com.