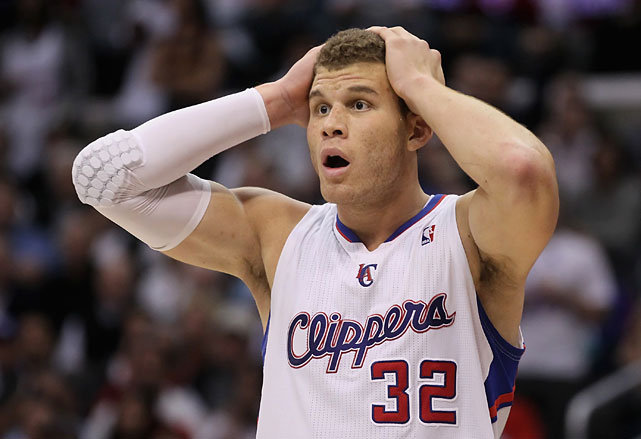 Blake Griffin's Injury Impact on Game 4 and the Series
During Friday night's Game 3 in Utah, Clippers forward Blake Griffin left with a toe injury. Los Angeles came back to win the game 111-106 but on Saturday morning it was confirmed that Griffin would miss the remainder of the playoffs due to the injury. His loss has already had an impact on Game 4 as well as the series price.
Bookmaker had opened Game 4 at Jazz -1 on Saturday morning prior to the news. About a half hour later when it was announced Griffin would be out the rest of the season, Pinnacle opened Jazz -1.5 but quickly moved to -2. The rest of the market reacted and Utah moved again to -2.5 where they currently sit: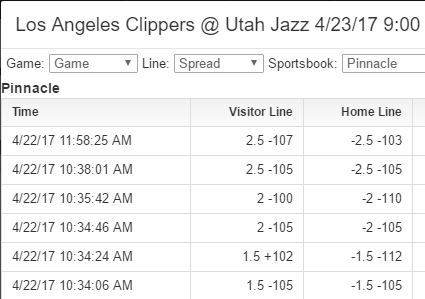 This season the Clippers went 10-9 ATS without Griffin while the Under went 11-8 in his absence. Back in October 2016, we highlighted each key player's worth to the spread and Griffin's value was about 1-2 points. With the Clippers moving from +1 to +2.5 so far, a line move of 1.5 points is right where we expected it to be.
In terms of the series odds, the Clippers were listed at -650 with a 2-1 lead. The Jazz were +475 to comeback, and much of that was hinging on whether they could get C Rudy Gobert back healthy. After news of Griffin's injury, the Clippers moved from -650 to -350 to win the series while the Jazz moved from +475 to +290. Utah is favored to win Game 4 at home, and a win would obviously reduce these odds even more. Utah opened +160 before the series, were still +125 after winning Game 1, and were +205 after dropping Game 2.
Track all the latest odds, betting %'s, breaking injuries and more from our free live odds page.