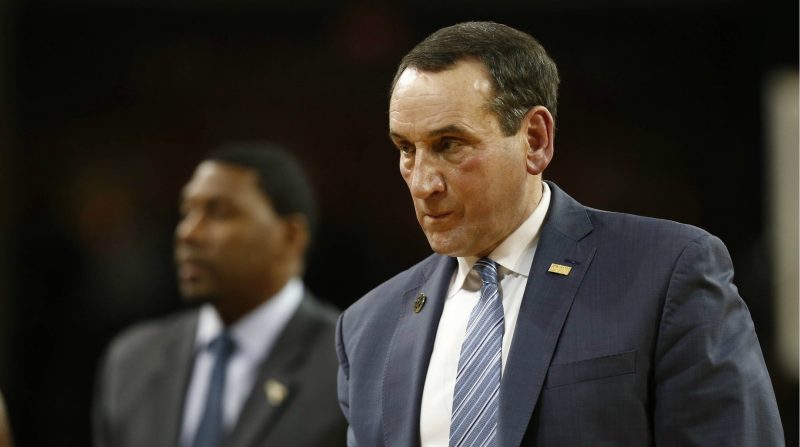 Big Bucks Backing the Blue Devils Following a Loss
The Duke Blue Devils are down in the dumps after a second loss on the season that pushed them down all the way to the #7-ranked team in the country. That is certainly not good enough for Coach Sha-Chef-Ski, let me tell you. Luckily, I was able to find a random GIF to describe his current feelings.
Earlier in the season, Duke was upset by Boston College and took out their anger in the following game by beating poor little Evansville 104-40. Yikes.
Tonight, bettors are thinking something similar is about to go down.

Not everyone is convinced, as the game features a near 60/40 bet split, but the big bettors are. Over 90% of dollars have come in on Duke so far, causing the line to move all the way from -16.5 to -20 at Bookmaker.
Historically, Duke has done fairly well off a loss, going 32-27-1 dating back to 2005, but nothing that suggests betting your life savings. Top 10 teams as a whole actually haven't done well coming off a loss, covering just 49% of the time. If you expand that to top 25 teams, that cover rate drops to 47.6% for an ugly -7.2% ROI.
In my mind, this has big potential for an 18-point Duke win. Seemingly every time I cover a big line move, the early adopters who caused the move cover, while the late steam chasers lose. While the statistical chances of that happening again are likely very small, just remember to be cautious.
For the latest lines and percentages, check our free NCAAB odds page. 
Photo via Greg M. Cooper – USA TODAY Sports